Summary: What is an Independent Review Organization (IRO)? What are the benefits? Should an IRO be accredited?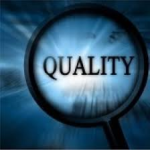 What is an Independent Review Organization (IRO)?
An IRO is an independent third-party which reviews denied claims in an unbiased manner based upon medical necessity criteria.
An IRO by any other name……
There are several names which refer to the same process – an independent review. Some of those terms are:
Peer review
Medical review
Physician peer review
Hospital peer review
Medical peer review
Peer to peer
The most used term as of today is peer review.
In general, an independent review is requested once all other means of resolving have been exhausted. However, there are times when an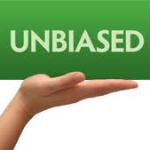 independent review can be completed before all other means have been exhausted.
Why use an IRO?
Reduced liability by utilizing Board Certified Physician Advisors which have expertise in the field in which the claim is being denied
Reduced liability by utilizing standardized medial criteria to obtain prior authorization
Decisions that are unbiased and external to the health plan
Compliance with regulations such as DOL and ERISA
Compliance with state-specific regulations in regard to appeals and medical necessity criteria
Why an accredited IRO?
Accreditation for IROs is available through URAC. An organization may be accredited for internal reviews, external reviews, or comprehensive that includes both internal and external. URAC accreditation ensures that high standards for quality are met and maintained. URAC provides specific guidelines to abide by:
Standardized requirements for reviewers, such as Board Certification
Processes and timeframes for reviews, for both standard and expedited
Mechanisms to ensure reviews are unbiased and no conflicts of interests exist
Standardized medical necessity criteria upon which decisions are based
Types of companies which can benefit from IRO services: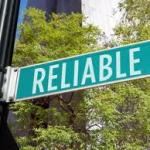 Health plans
Health insurance carriers
Third party administrators
Reinsurers
Large self-insured corporations
Managed Care Organizations
Utilization review organizations
Hospitals
Disability insurance carriers
Workers compensation carriers
If you are in need of an IRO, please contact us. We are accredited through URAC for our IRO services.  We have Board-Certified Psychiatrists on staff with state licenses that span the country. We have an automated, state-of-the-art portal which complies with all of the URAC regulations including time frames for standard and expedited reviews, medical necessity criteria, notification when cases have been uploaded, notification for reviewers indicating a new case has been assigned, ability for the reviewer to enter decisions and include rationale and notes, and a method to let our client know when the review has been completed.
About BHM Healthcare Solutions – www.bhmpc.com
BHM is a healthcare management consulting firm whose specialty is optimizing profitability while improving care in a variety of health care settings. BHM has worked both nationally and internationally with managed care organizations, providers, hospitals, and insurers. In addition to this BHM offers a wide breadth of services ranging including managed care consulting, strategic planning and organizational analysis, accreditation consulting, healthcare financial analysis, physician advisor/peer review, and organizational development.
Contact Us :  results@bhmpc.com, 1-888-831-1171
To download a presentation on medical necessity criteria, please click on the icon below.