Direct Primary Care Regulations are becoming more and more prevalent as the model becomes more popular. Direct Primary Care specifically involves paying a primary care physician (pediatrician, internist, or family practitioner) directly for services on a monthly basis without the direct use or involvement of health insurance companies.
Direct Primary Care Regulations: Federal
Congress
At Medical Access USA, we have been receiving 100s of questions regarding the legality of our specific direct primary care model. Is direct primary care, in general,  legal under the Affordable Care Act (aka ObamaCare) ? The answer……..is yes.  Section 10104 of P.L. 111-148 (Patient Protection and Affordable Care Act) states "The Secretary of Health and Human Services shall permit a qualified health plan to provide coverage through a qualified direct primary care medical home plan that meets criteria established by the Secretary, so long as the qualified health plan meets all requirements that are other- wise applicable and the services covered by the medical home plan are coordinated with the entity offering the qualified health plan."  As most people know, the success of direct primary care practices is thanks to not having to deal with insurance companies. Under section 1555 of the Affordable Care Act, you can legally drop insurance and you will not be penalized for it. Section 1555 states "No individual, company, business, nonprofit shall be required to participate in any health insurance program created under this Act (or any amendments made by this Act), or in any insurance program expanded by this Act (or any such amendments), and there shall be no penalty or fine imposed upon any such issuer for choosing not to participate in such programs."
On November 2, 2011, Dr. Bill Cassidy (R-LA) and Jay Inslee (D- WA) introduced H.R. 3315 in the  House of Representatives. H.R. 3315, known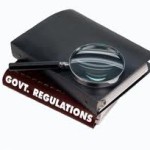 as Direct M.D. Care Act of 2011, is requesting for CMS to set up a pilot program that would allow CMS to pay monthly fees to direct primary care physicians. The bill is considered "dead" in Congress and is not expected to go anywhere. Medical Access USA is already working on developing a similar model within CMS with the help of internal CMS staffers as well as Rep. Alan Grayson (D-FL). Rep. Alan Grayson wrote a letter to CMS requesting the pilot program. His letter can be read by clicking HERE.
Federal Government
The U.S. Department of Health and Human Services and The Centers for Medicare and Medicaid Services have not finalized any rules regarding direct primary care.  As this model becomes more popular, you can expect the federal government to thoroughly regulate it.
Direct Primary Care Regulations: State
California, Maryland, Oregon, Utah, and Washington have proposed, passed, and provided regulatory guidance  on direct primary care medical practices. As the other 45 states in the country have yet to move on this issue, these states have decided to be proactive and take matters into their own hands. More states will eventually jump on board.
In 2012, California introduced SB 1320. SB 1320 exempts direct primary care from state insurance regulations. The bill also states "The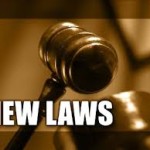 Legislature hereby finds and declares that California needs a multipronged approach to make health care services more readily available and affordable to the many residents of the state who lack adequate access to those services. Retainer practices, in which a patient enters into a direct relationship with a physician and pays a fixed amount directly to the physician for primary care services, represent an innovative, affordable option that could improve access to medical care, reduce the number of people who lack this access, reduce emergency room use for primary care purposes, and make emergency rooms more available to treat actual emergencies." SB 1320 is currently stuck in the Senate Health Committee. Medical Access USA is currently working with state officials in developing a direct primary care program in the state.
In 2009, the Maryland Insurance Administration issued a six page statement on how it plans to regulate direct primary care practices. According to the document, Maryland objects to quite a bit of direct primary care model. For instance, the primary indicators that a retainer practice may constitute the unauthorized business of insurance in Maryland include the following:
Annual retainer fee covers unlimited office visits or a limited number of services that the physician cannot reasonably provide to each patient in his or her panel;
No limitations on the number of patients accepted into the practice
Annual retainer fee does not represent the fair market value of the promised services;
Physician has substantial financial risk for the cost of services rendered by other providers
The retainer agreement is non-terminable during the contract year and/or does not provide for refunds.
In order to stay lawful, the Maryland Insurance Administration recommended:
Limiting the services provided in the year for an annual fee to an annual physical exam, a follow-up office visit and a limited number of other office visits;
Establishing the annual fee by reviewing the market value of the annual physical exam and a follow-up office visit as well as each office visit, with the annual fee equal to sum of the market value for each specified service
Defining the services to be provided in a written agreement;
Allowing a consumer or the physician to terminate the retainer agreement for any reason and provide for the pro rata reimbursement of the retainer fee if the written agreement is terminated; and
Placing a cap on the number of patients based on the physician's ability to provide  all the services specified in the written agreement to each patient on the panel.
In 2011, Oregon passed SB 86 and signed it into law. This law exempts direct primary care practices (aka retainer medical practices) from insurance regulations as long as each direct primary health care medical practice (concierge included) is certified by Oregon's Department of Consumer and Business Services and meets specified criteria. To maintain a certification as a retainer medical practice, a health care provider must make the following written disclosures available to prospective patients in the first content page of marketing materials and in the first content page of contracts with patients, in 12-point font or larger:
(a) That the retainer medical practice is not insurance;
(b) That the retainer medical practice does not provide comprehensive medical services; (c) That a patient must pay for all services not specified in the contract; and
(d) Any other disclosures required by the department by rule.
(4) The department may by written order deny, suspend or revoke a retainer medical practice certification or may refuse to renew a retainer medical practice certification if the department finds that:
(a) The health care provider does not meet criteria adopted by the department under subsection (2) of this section;
(b) The provider has provided false, misleading, incomplete or inaccurate information in the application for certification or the application for renewal of a certification;
(c) The provider's license to provide the medical services offered through the retainer medical practice is revoked;
(d) The provider's authority to operate a retainer medical practice or similar practice in another jurisdiction is denied, suspended, revoked or not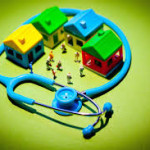 renewed;
(e) Any other jurisdiction charges the provider with a felony or misdemeanor involving dishonesty; or
(f) The provider fails to comply with subsection.
In March 0f 2012, Republican Governor Gary Hebert signed HB 240 into law. HB 240 is only four pages long and is by far the simplest pieces of legislation regarding direct primary care to date. It simply exempts primary health care medical practices from state insurance regulations.
In 2007, the State of Washington passed SB 5716. This is a very comprehensive law that thoroughly details what a direct primary care practice can and can not do.  Under the law, primary health care practices may not:
(a) Enter into a participating provider contract as defined in RCW 48.44.010  or  48.46.020  with  any  carrier  or  with  any  carrier's contractor or subcontractor to provide health care services through a retainer agreement except as set forth in subsection (2) of this section;
(b) Submit a claim for payment to any carrier or any carrier's contractor or subcontractor for health care services provided to retainer subscribers as covered by their agreement;
(c) With respect to services provided through a retainer agreement, be identified by a carrier or any carrier's contractor or subcontractor as a participant in the carrier's or any carrier's contractor or subcontractor network;
(d) Pay for health care services covered by a retainer agreement rendered to retainer practice subscribers by providers other than the providers in the retainer practice or their employees, except as described in subsection (2)(b) of this section;
(e) Decline to accept new retainer patients solely due to the patient's health status.  This does not require a retainer health care practice to accept new retainer patients, if the practice has reached its maximum capacity, or if the patient's medical condition is such that the provider is unable to provide the appropriate level and type of health care services in the retainer practice. In addition, the provider may decline any patient for whom the payment of the retainer fee is paid indirectly or directly by a third party; or
(f) Charge additional fees beyond the retainer fee for the primary care services provided to the retainer subscriber by the retainer practice, regardless of the nature of the health care service.
 Direct Primary Care Regulations
Listed above are regulations that every pediatrician, internist, and family practitioner should know about when they convert their practice to direct primary care.
Written by Medical Access of America – http://medicalaccessforamerica.com/about-us/