How secure is patient data when outsourcing review services? Security and efficiency can work together. Let BHM Healthcare explain how. Click for more information.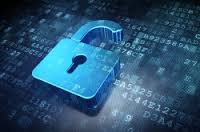 News of data breaches and cyberattacks have been ruling the headlines since early 2015. In fact, out of the 14 largest healthcare data breaches 5 occurred in 2015. As cyber attacks become more common it's crucial for healthcare organizations to learn how to protect themselves, and their patient's data, from breaches and attacks.
A recent press release from the National Association of Insurance Commissioners (NAIC) identifies hacking as the most common type of data breach, with 1/3 of all data breaches that occurred in 2015 tracked back to hacking.
"With millions of data records stolen each day, cyber security is more important now than ever. It is imperative consumers learn their options for defending themselves against growing cybersecurity threats." – John Huff, President of NAIC.
Data security has become a very important issue for C-suite level executives in the healthcare industry. Whether you are a health plan or hospital, here are 5 important questions to ask about data security within your organization.
How is your organization encouraging minimal access to records?

How are you enforcing protocols set in place to ensure no one accesses a record unnecessarily?

Does your organization have a zero-tolerance policy for breaches within your organization?

How are records protected and are they encrypted? Emails or other computer based communications should be encrypted as well. Have these encryptions been tested?

How are breaches reported? What is the timeline for investigation?
The National Association of Insurance Commissioners (NAIC) is the U.S. standard-setting and regulatory support organization created and governed by the chief insurance regulators from the 50 states, the District of Columbia and five U.S. territories. You can read the full press release here.