BHM understands the importance of data. Our experts can tell you what processes and benchmarks will drive change in your organization. Click here to learn more about how BHM can help you.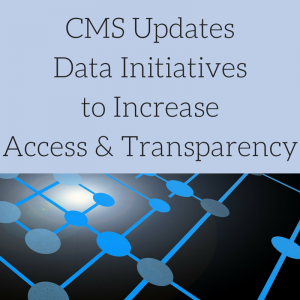 The Centers for Medicare & Medicare Services (CMS) values data. And with the update of their data initiatives, it will now be more transparent and easier to access. Your organization will now be able to benchmark against some of the biggest health systems in the country. Data is crucial for measuring costs, services and trends, especially when it comes to organizational growth.
In an effort to increase transparency, CMS announced that it would be updating data initiatives of the Medicare Program. The initiative consists of updating the available Physician and Other Supplier Utilization and Payment public use data to the 2014 data set. This data comes from over a total of 986,000 distinct health care providers and over $91 billion in Medicare payments.
The Physician and Other Supplier Utilization and Payment data contains summarized "information on Part B services and procedures provided to Medicare beneficiaries by physicians and other healthcare professionals" and includes:
payment and submitted charges
bills for services from both providers and suppliers
The next step is to make claims data more available to researchers who need it. Previously, a researcher would have to request annual extracts of Medicare data by using a Limited Data Sets process request. Now, people looking for claims data will be able to request claims files as often as quarterly.
As Medicare payment models shift from fee-for-service to value based models, quality data will become even more crucial for organizations to measure.
Without an expert reporting process that gives you meaningful and valid data, you will lose critical data that helps you measure cost and quality within your organization. Follow in the footsteps of CMS and take the correct movements toward either investing in or upgrading your data collection process. As the healthcare industry enters a new age of patient centricity and quality care, data will be your best friend.