BHM's Peer-to-Peer and Physician Advisor services offers ways to record conflicts of interest for each claim. To learn more click HERE.

---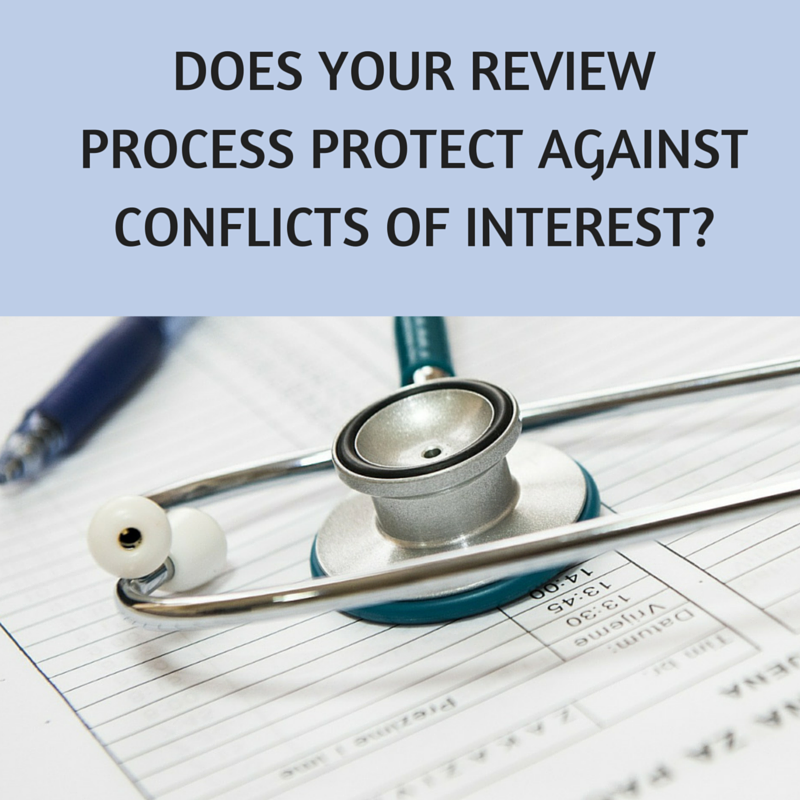 Peer-to-Peer and Physician Advisory Review Programs are a crucial part of driving quality improvement throughout healthcare organizations. They are key to helping organizations maintain credibility and support effective unbiased reviews. Thanks to the Affordable Care Act, consumers expect unbiased review of their care through the claims and appeals processes. Independent Review Organization have now been placed in the forefront of the healthcare industry.
When it comes to the physicians performing your medical reviews, it's important to ensure your reviews are unbiased and free of any conflicts of interest. The claims review process provides not only valuable resources for learning and evaluation but also helps foster trust between patients and physicians by ensuring each patient gets the same, uninfluenced decision made by a completely uninterested party.
Conflicts of interest happen on many levels and can cause major damage to both payors and providers.
Reviewer relationships (including financial investments) with device companies, provider networks, patients, insurance companies, financial networks, etc..
Six of the eight insurers surveyed cite conflicts of interest as the leading cause of malpractice claims¹.
In a national probability sample of more than 3,100 physicians, 94 percent reported that they had had some type of relationship with industry during the preceding year².
The appeals process draws these conflicts into the light. Thinking about how the initial claims process manages these conflicts fill potentially large legal holes.
Reducing conflicts of interest in Peer Review Programs
1. Conflicts of interest can negatively impact a reviews. Therefore, select an accredited Peer Review Program partner. Accredited Peer Review Programs are required by URAC to guarantee there are no conflicts of interest between the reviewer and the claim. Peer reviewers are trained and certified, this ensures unbiased reviews are given and that the appreciate Medical Necessity Criteria are met.
2. Reducing conflict of interest within your medical claims process reduces risk and the potential of malpractice or litigation.
3. Educate all levels of staff on conflicts of interest, repercussions and how they can impact your peer process.
Building transparency, credibility, and confidence for your organization, an IRO partner solidifies valuable attributes to aid in your organization's success. Reduce risk and make confident decisions by selecting an accredited Peer Review partner for your medical reviews.