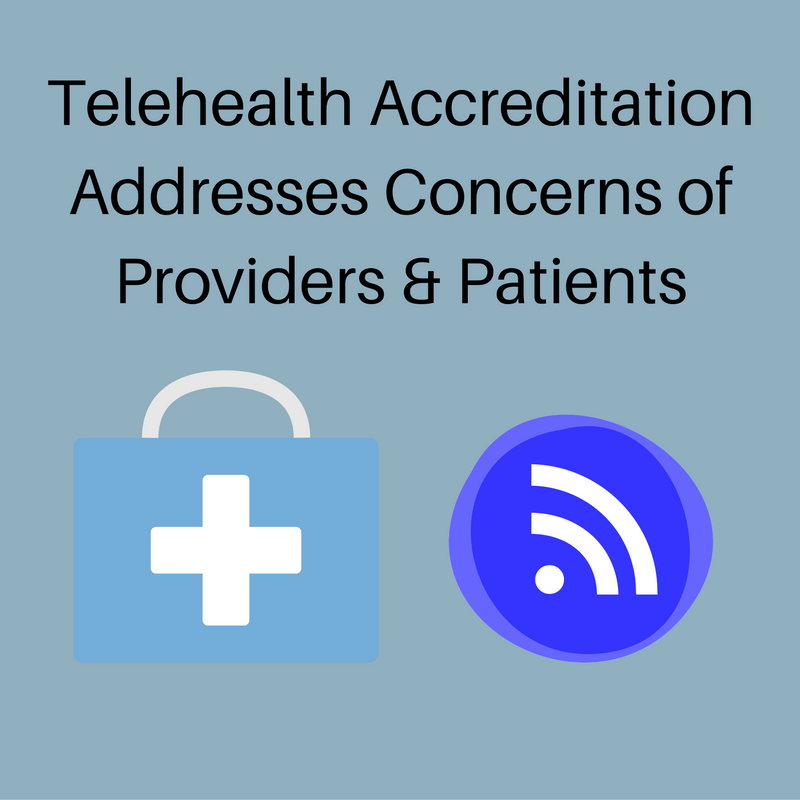 Telehealth and telemedicine services are becoming a critical options for patients and providers across the country. While helping close gaps in care and help patients who may not have easy access to services, telehealth will be a important part of healthcare change. It's estimated that by 2018 there will be 7 million patients who use telemedicine services, more than double the amount in 2013¹.
But as organizations start to embrace telehealth services, concerns also arise around quality of care, cost and compliance. This is where URAC has stepped in with a new telehealth accreditation program. Hoping to target the challenges, the URAC accreditation has put in place benchmarks for care and helped to create an environment of quality accountability.
The URAC Telehealth Accreditation addresses the many concerns of providers and patients by focusing on 5 important elements²:
Technology
Quality of Healthcare
Consumer Protection and Privacy Concerns
Scope of Telehealth Services
Health Professional Qualifications
For many organizations the thought of Accreditation can be daunting, especially when it comes to a new or newly introduced service. Who do you being? How do we make accreditation worth it? These are very common questions that arise before the accreditation process has begun.
But the important thing to remember is that accreditation can be critical to help show consumers that an organization is committed not only to quality but improvement. Successful accreditation, however starts with having a concrete path to success and a strong understanding of what success is.
Accreditation Success is….
It is attainment of accreditation in a means which causes the least disruption to daily work flow and activities (efficiency!)
It is supported by the culture of the organization, and the purpose and intention of it is communicated clearly at every level (buy in!)
It is an ONGOING way of conducting business that adheres to the highest level of quality and regulatory standards – It is a part of daily operations (innate!)
It adds financial value and benefit to the organization once achieved (It produces a ROI)
The Key Hallmarks of Accreditation Success
Strategy is where most organizations are challenged.
Planning: Create a timelines, delegate tasks, and know your budget.
Communication: Elect a Accreditation Champion to communicate and update your team members on accreditation importance and success.
Leadership: Make sure your whole company is dedicated to quality.
Resources: Empower your internal staff with resources, education, and training on accreditation.
Follow Up:  Don't forget to keep your accreditation status up to date and work with your accreditation partner to make sure you don't miss trainings or updates.
BHM Healthcare Solutions knows what it takes to achieve successful accreditation, and has assisted clients across the healthcare spectrum with achieving successful multi-year accreditations including URAC, NCQA, TJC, and CARF Accreditation.  Our highly trained accreditation experts provide all of the tools that you need to cut through the complexity of the accreditation process ensuring that your accreditation is successful, and cost effective.
Discover the secrets to Accreditation Success. Whether you are going through the URAC, NCQA, CPPA, TJC, or CARF Accreditation process find out key elements to keep your team organized, increase communication and efficiency, and achieve your desired accreditation! Click button below: