---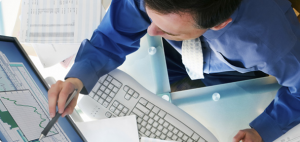 Rising health care costs are threatening the fiscal solvency of patients, employers, payers, and governments. The Collaborative Payer Provider Model (CPPM) addresses this challenge by reinventing the role of the payer into a full-service collaborative ally of the physician. The article written by Thomas Doerr, Lisa Olsen, and Deborah Zimmerman for MDPI AG (Basel, Switzerland) identified and tested elements of the Collaborative Payer Provider Model (CPPM). Also in this post, the summary of the major differences between traditional payers and the CPPM.
Traditional payers and doctors have sometimes clashed, with tactics including payment delays, deception, micromanagement, rationing care through inconvenience, brinksmanship, and litigation. The Triple Aim requires that doctors take on attributes of payers (fiscal responsibility), and payers act more like providers (with an emphasis on the patient's experience of care). In recent years, some providers and payers are beginning to chip away at years of built-up distrust through new partnerships. However, there are few studies with detailed data available on outcomes.
Collaborative Payer Provider Model
Aetna and NovaHealth, an independent physician association based in Portland, Maine, developed a payer-provider collaborative care model for a case study of 750 mutual Medicare Advantage members. Their model has three core areas: dedicated care management resources, data reporting, and quality management.
The Collaborative Payer Provider Model (CPPM)'s three main elements and eight critical success factors.
Radical alignment of incentives between payer, physicians, and patients

Total cost of care incentive for Primary Care Providers (PCPs).
Substantial quality incentive for PCPs.
Internal physician compensation formulas produce palpable rewards for delivering high-value care.
Primary Care Physician aggregation into groups in order to produce an actuarially credible number of lives (1500–2000).
Narrow PCP network producing PCP panel density, which intensifies incentives and enhances PCP engagement.

Complete clinical, financial, and comparative performance transparency

PCP visibility into cost, quality, comparative performance, and care across the continuum.

Reciprocal responsibilities and accountability

The delivery system must deliver Accountable Primary Care. The payer is accountable to the Centers for Medicare and Medicaid Services (CMS), members, and providers.
Medical group leadership facilitates cultural transformation and implementation of the CPPM.
Table 1: summarizes the major differences between traditional payers and the CPPM.
Table 1. Differences between traditional payers and collaborative payers.
Item
Traditional Payer
Collaborative Payer
(1) Alignment of Incentives
Risk sharing
In the late 1990s, the payers typically gave all the risk to the doctors and had little interest in their success. The payers cared about the payers' outcomes, such as membership and revenue growth.
Radical alignment of incentives. Providers get up to 80% of the share back, and payers 20% of the share back. The payer is only financially successful if the provider is successful. The collaborative payer cares about PCP outcomes because their economic fates are linked together.
Incentives
Providers are rewarded for increasing volume of care.
Providers (and the payer) are rewarded for increasing the value of care. Up to 25% of share back may be based on quality and patient satisfaction metrics.
Quality Incentives
Typically too many metrics with inadequate funding. For example, a 2% bonus for 50 measures.
10 to 15 achievable metrics. Up to 20% of the share back for improvement and for absolute performance.
Contracting
Adversarial contracting and unit cost management. Zero sum negotiations.
Collaborative contracting. Win-win negotiations, as the 30% of health care spending that is waste is decreased.
(2) Transparency
Clinical and financial data sharing
Minimal information sharing. When shared, typically too late for interventions. Information asymmetry is exploited for the payer's advantage.
Complete clinical, financial, and comparative performance data transparency as soon as available.
(3) Responsibilities and Accountability
Customer
Members and employers
CMS/employers, members, physicians
Provider network strategy
Large networks to increase sales and revenue, contract with everybody, hammer down unit costs. Pass cost increases onto employers.
Narrow or preferred networks, PCPs recommend particular specialists for inclusion in the networks. Limit the number of PCPs to increase their engagement with the payer.
Cost management
Traditional burdensome utilization management. Cost increases are passed onto the employers.
Referrals usually only for notification and communication. Utilization management is focused and coordinated. Wasteful care is reduced, creating profitability.
Payer relationship with physicians and members
Payers go around the doctors to care for their members.
Mutual dependence; collaborative payer supports the doctor–patient relationship. All three work to reduce waste and increase quality.
Payer contracts with vendors who provide care for patients
Has many vendor contracts to meet their members' needs. They go around the PCPs and directly provide care to members.
Minimizes these. Collaborates with PCPs to mutually approve a few vendors. Honors the PCP–patient (member) relationship.
Primary care and specialist satisfaction were significantly better than national benchmarks. Savings resulted from shifts in spending from inpatient to outpatient settings, and from specialists to primary care physicians when appropriate. The CPPM is a scalable model that enables a win-win-win system for patients, providers, and payers.
For payers, developing a new, collaborative payer provider model reinvents the role of payers as provider allies. BHM understands the special bridge between payers and providers because our they both are clients. Click HERE and discuss how BHM helps reinvent payers and build relationships.