---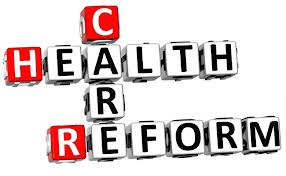 The governors John Kasich of Ohio, John Hickenlooper of Colorado, Brian Sandoval of Nevada, Tom Wolf of Pennsylvania, Bill Walker of Alaska, Terence R. McAuliffe of Virginia, John Bel Edwards of Louisiana, and Steve Bullock of Montana sent a letter to the Republican and Democratic leaders of the House and Senate asking them to take immediate steps to restore insurance markets stabilization structures.
The letter was sent ahead of the testimony governors are expected to offer to the Senate Health, Education, Labor, and Pensions committee on September 7.
The immediate steps recommended by the governors include:
Funding cost-sharing reduction payments;
Creating a temporary stability fund;
Offer choices in under-served counties;
Keep the individual mandate, for now.
The governors also suggest additional steps that states could take and Congress could facilitate to encourage market stability. These include:
Maximize market participation;

Maximize carrier participation

Waive exchange fees for carriers who are the last remaining carrier in a county
Encourage participation across lines of business (Medicaid MCO, state employee, etc.)
Streamline payor compliance (quality reporting, coverage transparency, etc.)

Maximize consumer participation

Increase outreach to attract healthier individuals
Provide adequate and effective subsidies and/or premium tax credits
Encourage younger people to get coverage
Encourage continuous coverage (e.g., reward those who renew coverage every year, penalize those who stop paying premiums, require SEP enrollees to maintain coverage, and/or late enrollment penalties or waiting periods for non-continuous coverage)

Promote appropriate enrollment;

Verify special enrollment period (SEP) enrollment qualifications (NAIC)
Limit individual market enrollment for those eligible for other public programs (NAIC)
Prevent third-party payers from diverting consumers from Medicare coverage (NAIC)
Shorten the 90-day grace period for non-payment of premiums (NAIC)

Stabilize risk pools;

Administer a reinsurance or similar program
Pursue strategies to create larger, more stable pools (e.g., consider combining individual
and small group markets, or consider combining Medicaid and marketplace populations)

Reduce cost through coverage redesign and and payment innovation;

Apply for a State Innovation Waiver to pursue innovative strategies to strengthen health insurance markets while retaining the basic protections of the ACA. Section 1332 of the ACA allows a state to request permission to waive provisions related to individual and employer mandates, qualified health plans, consumer choices and insurance competition through marketplaces, and premium tax credits and cost-sharing reductions in the marketplace provided that state covers as many people with coverage that is as affordable and as comprehensive without adding to the federal deficit.
Encourage the adoption of population-based payment models that reward the effective management of total cost of care
Encourage the adoption of episode-based payment models that reward the effective management of specialty care
Enable the use of value-based insurance design and wellness incentives to tie the level of coverage for chronic care to personal responsibility for health outcomes achieved
Increase transparency in cost and quality (e.g., promote the use of consumer facing websites, include ERISA plan data in all payer claims databases)
Finally, the governors urge Congress and the federal agencies to:
Improve the regulatory environment:
Support state innovation waivers;
Control cost through payment innovation.
For payers, understanding the legislation reform changes, like the bi-partisan plan for insurance markets stabilization, means significant policy improvements and competitive pricing for all members. Click HERE and discuss how BHM uses claims data for payer expense management.