---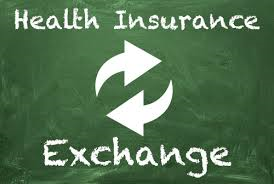 The Association for Community Affiliated Plans (ACAP) issued a report which examines possible alternatives to the individual mandate for health insurance coverage brought about by the Affordable Care Act and evaluates their cost and efficacy. It suggests that if the individual mandate were to be repealed, a mixture of alternative mechanisms would be required to serve a similar role in maintaining a healthy risk pool in the individual stable health insurance market. Also, included was testimony by Margaret Murray, CEO, ACAP to the Senate Committee on Health, Education, Labor & Pensions Full Committee Hearing on the topic of Stabilizing Premiums and Helping Individuals in the Individual
Insurance Market for 2018.
A key feature of the Affordable Care Act, the individual mandate was paired with provisions around guaranteed issue, one of the most popular features of the ACA. The individual mandate is the necessary, if far less-popular, other side of the guaranteed issue coin: without a mandate or something similar in place, it would make sense for people to wait until they were sick to purchase health insurance. This would leave only sick people in the insurance risk pool and drive premiums higher, while at the same time furthering the incentive for healthy people to drop insurance. The report offers an evaluation of alternatives to the individual mandate, including:
Late Enrollment Penalties: Surcharges for going without coverage serve as a barrier to enrollment over the long term.
Underwriting: Another idea would allow medical underwriting – the very practice prohibited by guaranteed issue – to return for people who do not maintain continuous coverage. These plans might have fewer benefits than ACA-compliant plans; some healthy people might actively seek such plans out for their presumably lower premiums.
Auto-Enrollment: Comes with significant operational challenges, including the possibility of duplicating coverage and the absence of a reliable database of people who are currently uninsured.
Increased Outreach: Research has found a direct causal relationship between increased outreach and enrollment; but the U.S. Department of Health and Human Services recently announced sweeping cuts in outreach spending, leaving other entities to compensate.
Increased Subsidies: Increased subsidies would bring down consumer costs and improve the risk pool, but would lead to an increase in federal spending.
"This report shows that replacing the individual mandate is a proposition where a lot more can go wrong than go right," said ACAP CEO Margaret A. Murray. "There are a number of policy levers that can help stabilize a market that utilizes guaranteed issue, but they need to be carefully chosen and implemented if they are to maintain the stabilizing power of the mandate. But the function the mandate serves is essential to a healthy risk pool and a market that works."
The report notes that "historical experience, such as Washington's experience in the 1990s, has demonstrated the damage that can be done to the individual market if the mandate were to be repealed without an effective replacement. Alternative policies in the form of penalties for individuals that lack continuous coverage, from higher premiums to delayed enrollment, have some benefits but ultimately may not incentivize healthier individuals to enroll and, paradoxically, may actually serve as a barrier to enrollment… To avoid replicating mistakes of the past, a combination of policies may ultimately be the right course."
To read it in full, visit www.communityplans.net.
For payers, stable health insurance markets means stronger long-term growth because enrollment swings hamper revenue projections. Consistency in all phases of revenue cycle management, market penetration, and strategic planning means stable service delivery and insurance premiums. Click HERE and discuss how BHM helps track claims data for payers.