CLICK
HERE
 and let us show how BHM's economically maintain turn-around times and accuracy for new members.

---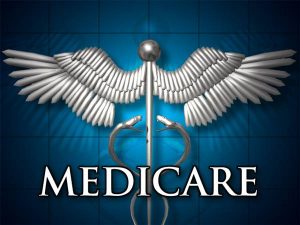 U.S. News & World Report, the global authority in healthcare rankings, released the 2018 Best Medicare Plans. The new ratings are a resource for Medicare beneficiaries and their families searching for the best coverage options during the annual open-enrollment period, which began October 15 and runs through December 7, 2017.
The latest Medicare Plans include Honor Rolls of the Medicare Advantage Plans and Part D Plans, which highlight insurance companies that consistently offer highly rated health coverage to Medicare beneficiaries, who are typically age 65 or older. The plan ratings and Honor Rolls are offered through the U.S. News Health Insurance site, which helps health insurance buyers of all kinds navigate the options available to them.
"Medicare beneficiaries and their caregivers may face an overwhelming number of options when deciding on the right health insurance plan that fits their specific needs," said Ben Harder, chief of health analysis for U.S. News. "Best Medicare Plans was designed to take the confusion out of finding a plan in order to help consumers make fully informed decisions when it comes to identifying the best coverage for them and their families."
The U.S. News ratings give up to 5 stars for each Medicare Advantage and Medicare Part D plan available in each state. Insurance companies made the Honor Roll if either their Medicare Advantage or their Part D plans received an average rating of 4.5 stars or higher across all plans in a given state. Companies that consistently offer highly rated Medicare Advantage plans in multiple states include Anthem Blue Cross and Blue Shield, Blue Cross and Blue Shield, Coventry Health Care, Essence Healthcare, Health Alliance Medicare, Health Partners, Kaiser Permanente, Martin's Point Generations Advantage, Medica Insurance Company, MVP HEALTH CARE, Paramount Elite, Providence Health Assurance, Senior Preferred, and UPMC Health Plan. For Part D plans, which cover prescription drugs, 17 states have at least one insurer that made the U.S. News list. This year, 15 of the 17 plans on the Medicare Part D Honor Roll are Blue Cross Blue Shield plans.
U.S. News used plan-ratings data from the Centers for Medicare & Medicaid Services (CMS) to identify the Best Medicare Advantage Plans and Best Medicare Part D Plans. CMS rates individual plans on a scale of 1 to 5 stars, factoring in member satisfaction, customer service and other criteria. The U.S. News methodology analyzes all plans offered by an insurer in a given state.
The Best Medicare Plans ratings serve the broader U.S. News mission to provide trusted information and rankings that help Americans navigate complex health care issues, from finding health insurance and doctors, to hospitals and nursing homes.
Payers managing the Best Medicare Plans focus on details and the difference can boil down to how timely your plan handles complex claims. Can your claims review resources maximize the turn around time needed for complex claims? CLICK HERE and let us show how BHM's economically maintain turn-around times and accuracy for new members.
---