---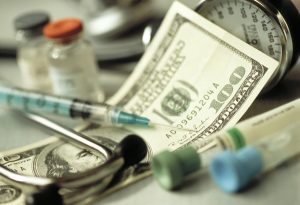 A recent study from the University of Kansas School of Pharmacy has uncovered a disturbing prescribing trend in prescribing opioids for nonmalignant chronic pain (defined as pain lasting for more than three months not associated with cancer). The study adds definition to the opioid landscape starting with pain and possibly leading to addiction.
Understanding the complete opioid environment allows more efficient and effective payer programs, policies, and investments in member health. Two additional reports contributed more details to the Opioid World: The Opioid Crisis in North America , bringing a geographical wider view of the opioid crisis and The Prescription Opioid Crisis: Policy and Program Recommendations to Reduce Opioid Overdose and Deaths in Iowa, a more ground-level review of best practices focusing on frontline stakeholders in Iowa.
Disturbing Prescribing Trend
Published in the journal Pain Medicine, the analysis of 690 million outpatient visits related to nonmalignant chronic pain between 2000 and 2007 suggests prescriptions of opioids are influenced by non-medical factors such as a patient's form of insurance, geographic region and patient's relationship to the provider.
These differences are difficult to interpret based on the complexity of treatment and the challenges of determining appropriate opioid prescribing.
Among the key findings:
Patients age 35-49 were 1.47 times more likely to receive opioids compared with other age groups
Patient visits with primary care physicians were 1.83 times more likely to result in opioid prescriptions than specialty physicians
Patients with publicly funded insurance were more likely to receive opioids compared with patients with private insurance
Patients in the U.S. South were more likely to be prescribed opioids
Patients of Hispanic ethnicity were less likely to receive opioids
"More patients are  dying from opioid overdoes than car accidents, based on 2015 CDC data," said Rafia Rasu, lead author of the study and associate professor of pharmacy practice at KU. "We take so many precautions about car seats and seat belts, but this is obviously a serious public health problem right now that needs immediate attention as more people are dying now from drug overdose."
Rasu and co-author Maureen Knell of the University of Missouri Kansas City School of Pharmacy performed statistical-software analysis on data from the National Ambulatory Medical Care Survey to determine predictors of opioid use based on patient-specific factors.
The researchers found social and cultural factors seem to play too large a factor in determining which patients receive opioid prescriptions.
"Prescribers aren't always following guidelines," Rasu said. "The prescription has to be appropriately written, need to verify if a patient already has tried something else as a first-line therapy or not. From a snapshot, this is what we see and this needs to be looked at more carefully and longitudinally. Prescribers could more closely follow guidelines like those from the American Academy of Pain Medicine and CDC."
Rasu recommended more use of "prior authorization" when prescribing opioids — a constraint requiring physicians and others to get approval from an insurance provider to prescribe a medication.
"It's a technique that requires prior authorization so they need to take an extra step to get opioids," she said. "Effective pain coping strategies and standardized protocol and education curriculum may help to change the culture. Opioids help to relieve pain, but much more caution should be taken as they can be dangerous to some patients as opioids possess addictive properties. Recent national priority to promote prescription drug monitoring program showed promising results with patient safety and health."
Hispanic patients were 30 percent less likely to receive opioid prescriptions than non-Hispanic patients.
For payers, identifying a disturbing prescribing trend can be key for any successful opioid management program. Using the one factor influencing opioid prescription habits, payers can target education improving the overall provider network performance. Click HERE and discuss how BHM helps track claims data for payers.