---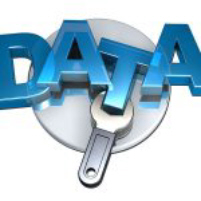 A new analysis from Avalere Health finds that healthcare spending for the Medicaid expansion population increased steadily over time for beneficiaries who remained enrolled in the program. The enactment of the Affordable Care Act (ACA) provided states with the option of extending Medicaid eligibility status to childless adults aged 19-64 who earn less than 138% of poverty ($16,643 for an individual)—many of whom were previously uninsured.
Avalere's research shows that average monthly costs for expansion enrollees who gained coverage in the first half of 2014 were $324 during the first 6 months of coverage and rose to $389 for those who were still enrolled two and a half years later (months 31 through 36)—a 20% increase.The analysis also found that younger enrollees are more likely to disenroll over time, leading Avalere experts to conclude that healthier enrollees may be disenrolling or losing Medicaid eligibility, while expansion enrollees with sustained enrollment in the program are more likely to have chronic health needs.
Inpatient Costs Drop Dramatically Over Time While Prescription Drug Spending Grows
Avalere also analyzed healthcare spending by type of service, and found that the share of spending for inpatient hospital care and emergency room (ER) visits decreased over time, especially in the first few months of coverage, while spending for chronic care services, such as prescription drugs, increased over the study period. Among those enrolled in early 2014, inpatient spending initially made up the largest share of costs, but was surpassed by prescription drug spending by month 8 of enrollment.
Avalere experts observe that high rates of initial inpatient and ER use suggesting that expansion enrollees, largely uninsured prior to 2014, had significant medical needs upon enrollment, or that many expansion enrollees enrolled as a result of an inpatient encounter. However, as beneficiaries spend more time with comprehensive insurance coverage and establish relationships with physicians, their healthcare costs shift toward outpatient visits and prescription drugs—a core component of chronic disease treatment—and away from hospitalizations, which reflect acute health needs.
The study showed that pharmacy costs (excluding Hepatitis C) almost doubled over the two and a half year time period that the initial cohort was tracked. This is likely an indication that the previously uninsured population may have had untreated conditions and gaining access to health insurance helped provide needed care to these enrollees.
The complete analysis is available here.
BHM understands the healthcare reforms (like BCRA, AHCA, and ACA) happen continuously and certain practices, policies, and processes weather any change, no matter which way the wind blows. Data on the effects of the ACA on Medicaid expansion population is vital for the healthcare industry decision makers.  Click HERE and discuss how BHM prepares your organization for the future.