---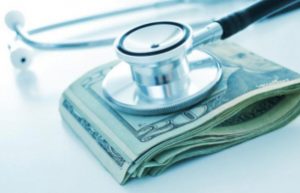 A new study commissioned by the Association for Community Affiliated Plans(ACAP) reveals the Trump Administration underestimates by fourfold the impact short-term limited duration insurance (STLDI) plans will have on individual policies sold in 2019 that meet the coverage standards required by the Affordable Care Act.
The Trump Administration estimated the immediate impact of rule changes it proposes for Short-Term Limited Duration Health Insurance would decrease in ACA-compliant plans, such as those purchased through HealthCare.gov, by 100,000 to 200,000 enrollees in 2019. The study, authored by Wakely Consulting Group, projects a decrease nearly four times greater, because the Administration's estimate failed to account for the 5 million people who purchase ACA-compliant plans off the exchange, such as directly from plans or brokers. Thus, Wakely estimates enrollment levels for 2019 to be between 396,000 and 791,000 fewer enrollees.
These decreases in enrollment are driven by both the elimination of the individual mandate penalty as part of the December 2017 tax cut legislation and the recently proposed rules by the U.S. Department of Health and Human Services (HHS) allowing individuals to enroll in Short-Term Limited Duration Health Insurance plans for a longer time period than permitted by current regulation. Over time, as insurance companies market STLDI plans more broadly, Wakely predicts the STLDI regulation could ultimately lead up to 1.9 million people to abandon ACA-compliant coverage in the next few years, over and above the estimated effects of the mandate penalty repeal.
HHS defines Short-Term Limited Duration Health Insurance as "a type of health insurance coverage that was designed to fill temporary gaps in coverage that may occur when an individual is transitioning from one plan or coverage to another plan or coverage." However, the proposed regulation would extend the maximum duration STLDIs can offer coverage from three months to 364 days, and make the process to renew and reapply more convenient for current policyholders. In effect, insurers could offer STLDI plans as year-round plans.
Unlike ACA-compliant plans, STLDIs are not required to cover essential health benefits, such as prescription drug or substance abuse coverage. Additionally, these plans have deductibles of up to $20,000 for three months of coverage, and many have annual coverage limits of $1 million. Without being held to market reform rules established under the ACA to protect consumers, discriminatory practices run rampant in STLDIs and allow insurance companies to charge higher premiums based on age, gender or pre-existing conditions. STLDI plans also have a high occurrence of rescissions—retroactive cancellation of policies—which often happens after patients incur substantial medical bills, leaving them on their own to pay the bills.
Even more alarming, the study found if the new rule is enacted, many younger and healthier enrollees are expected to abandon quality, ACA-compliant insurance in favor of lower-cost, substandard plans. Consequently, the older and sicker individuals left behind will be faced with higher premiums to cover the rising average claims costs.
For payers, stable health insurance markets means stronger long-term growth because enrollment swings hamper revenue projections. Consistency in all phases of revenue cycle management, market penetration, and strategic planning means stable service delivery and insurance premiums. Click HERE and discuss how BHM helps payers succeed.