---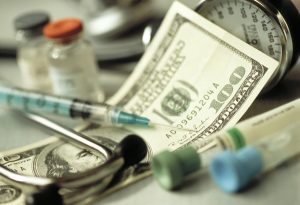 Mayo Clinic researchers are studying the clinic's opioid prescribing practices after surgery, discovering areas for improvement based on that evidence, and applying it to optimize care for individual patients. The result in the Mayo Clinic Department of Orthopedic Surgery is a 48 percent reduction in the amount of opioids prescribed for hip and knee replacement surgery. The team also noted that the prescription refill rate remained the same. The research was published recently in Clinical Orthopaedics and Related Research.
The work to refine opioid prescriptions post-surgery began with a collaborative effort among Mayo Clinic physicians, pharmacists, pain medicine specialists, nurses and research scientists in the Mayo Clinic Robert D. and Patricia E. Kern Center for the Science of Health Care Delivery. The cross-specialty research team looked at opioid prescriptions written at Mayo Clinic for 25 common surgeries, and found areas for improvement. To address the issues, the team created opioid prescribing guidelines for the common surgeries, which were first implemented by the Department of Orthopedic Surgery.
The study compared opioid prescriptions and refill rates for knee and hip replacement surgery patients on the Rochester campus of Mayo Clinic who hadn't received a prescription in the previous 90 days. The team compared 751 patients during the five months after the guidelines took effect (August-December 2017), to the 1,822 hip and knee patients during 2016 who met those criteria.
The authors found that the median prescription dropped 48 percent, from the equivalent of roughly 95 pills of five-milligram oxycodone to about 50 pills. Overall, the middle 50 percent range of prescriptions decreased from about 70-115 pills to 45-50 pills. They also report no statistically significant change in refill rates.
Opioid prescription totals in the United States, while decreasing from 2011 to 2015, were still three times higher in 2015 than they were in 1999, according to the newest data from Centers for Disease Control and Prevention. And from 1999 to 2016, the number of opioid overdose deaths increased fivefold, the CDC says.
Although the CDC and other entities have created opioid prescribing guidelines, the research team emphasizes that procedure-specific guidelines are needed to provide appropriate pain management for patients.
The team also notes it's important to counsel patients before surgery on pain expectations.
The research team chose hip and knee replacement surgeries for this study because they had the two highest median opioid prescriptions and highest variability in their previous study. The team also continues to follow adherence to the guidelines, reporting that compliance steadily increased over the five month study period. Dr. Mabry says they will continue to evaluate and refine the guidelines to ensure they address patient need.