---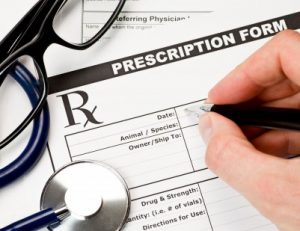 The Trump Administration released "American Patients First," the President's blueprint to lower drug prices and reduce out-of-pocket costs.
The United States is first in the world in biopharmaceutical investment and innovation. Combining our free market system and generous public investment made America home to the first chemotherapy treatments for cancer, the first effective treatments for HIV, the first cure for Hepatitis C, and now, the first therapies that turn our own immune systems against cancer.
But too often, this system has not put American patients first. We have access to the greatest medicines in the world, but access is meaningless without affordability.
When it comes to the cost of prescription drugs, our healthcare system faces four major challenges: high list prices for drugs; seniors and government programs overpaying for drugs due to lack of the latest negotiation tools; out-of-pocket costs for consumers; and foreign governments free-riding off of American investment in innovation.
These problems have often been discussed, but gone unaddressed. Under President Trump, that has now changed. This blueprint is a historic plan for bringing down the high price of drugs and reducing out-of-pocket costs for the American consumer.
The men and women of the Department of Health and Human Services (HHS) are looking at every facet of HHS's programs, authorities, and spending. Working with our partners in the private sector, we will turn this vison into action, and thereby improve the health and well-being of every American.
AHIP has issued a response:
Rising prescription drug costs hurt everyone. From patients who cannot access breakthroughs and consumers who pay higher and higher premiums to taxpayers who fund public programs like Medicaid and Medicare, the consequences are profound. Pharmacy now accounts for approximately 22% of all medical spending. We need effective market-based solutions that deliver real competition, create more consumer choice, and ensure that open and honest drug prices are driven by the value they bring to patients.
Drug prices top the list for factors influencing plan choice. BHM review services increase the value to members improved accuracy and turnaround times for complex claims processing. CLICK HERE and let us show how BHM maintains turn-around times and accuracy for retaining members.