BHM's Peer Review Solutions: Superior Service, Effective Solutions, Enhanced Quality
BHM has the highest customer satisfaction rating in the industry, due to our unique approach of providing you the right combination of training, support, and technology.
Process
BHM has developed a unique physician peer review process that combines the highest level of proprietary technology with superior customer service and support. Our error proof entry method ensures that you get it right the first time, and custom communications inform your team every step of the review process. BHM meets or exceeds all mandated time frames for the provision of both standard and expedited reviews.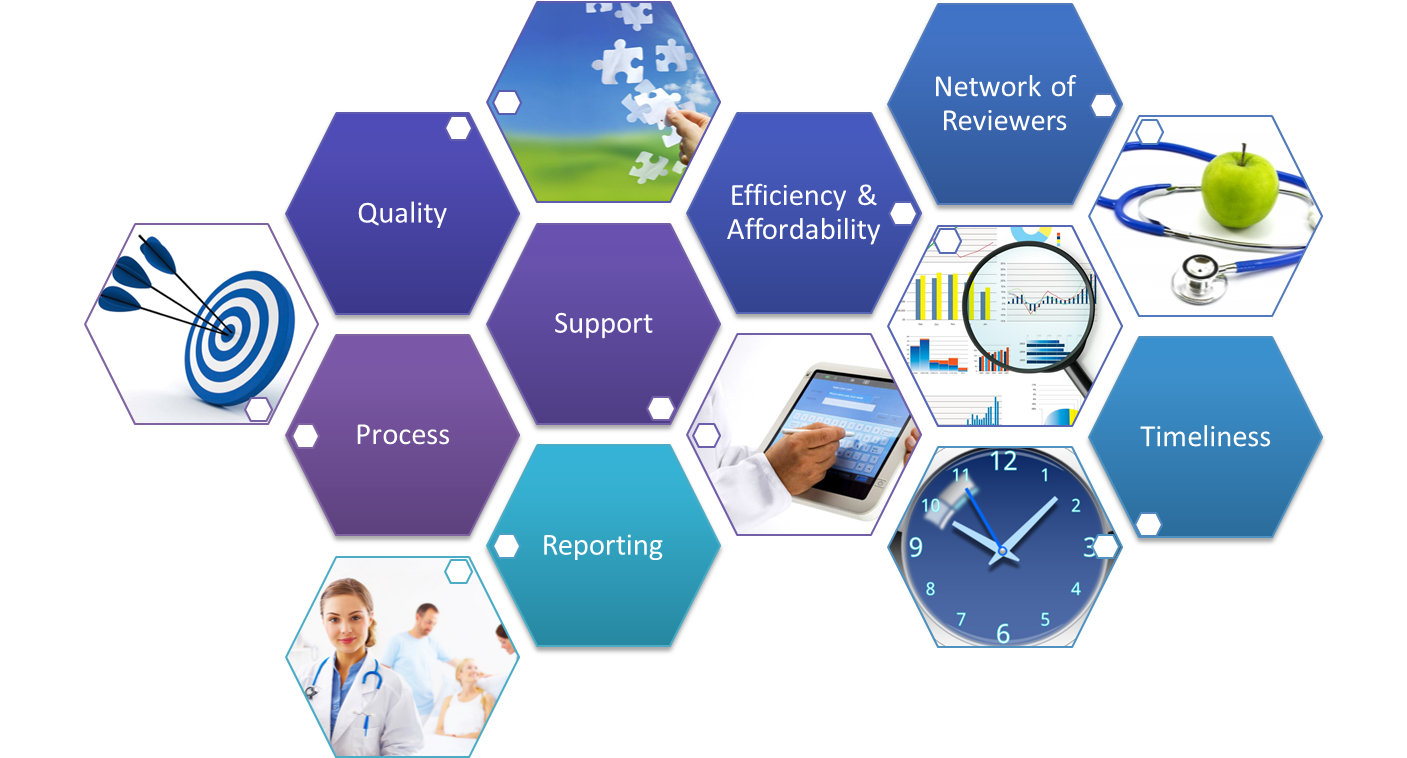 Support
BHM offers the highest level of customer support. BHM provides a dedicated Peer Review Coordinator to assist with the review process. We provide comprehensive training on our process and technology, and offer each of our clients custom ongoing Independent Review education. We are also able to offer ongoing additional training to your staff. We ensure that we maintain the highest level of customer satisfaction by conducting frequent touch-base meetings with key members of your organization, and providing real – live customer service when you need it.
Quality
Our reviews are of the highest quality, and BHM has achieved full URAC Independent Review Organization Accreditation. In addition to this, our Independent Review Services are fully compliant with all state and federal guidelines and regulations, fully HIPAA compliant, and PPACA Healthcare Reform Compliant.
Efficiency & Affordability
We know the importance of efficiency and affordability when it comes to physician advisor services, peer review services, and Independent Review Organization services. Our plug and play technology decreases start time and training time for your organization, getting services implemented quickly and cost effectively. Our error proof system eliminates duplicate entry, mitigates manual entry processes, and helps provide one of the fastest, most streamlined provisions of peer reviews in the industry.
Network of Reviewers
BHM has a comprehensive network of hundreds of reviewers who are trained and credentialled to the highest standards. Included in this comprehensive group of experts is a vast array of specialties, and sub specialties, and providers who are licensed in all 50 states. At BHM we believe that training is the key to success. Our reviewers are knowlegable about the latest practices, guidelines, and processes through frequent internal training which assists us to offer the highest level of qualified reviewers for your needs.
Timeliness
Timeliness can be a factor in the review and appeal process. Our expert peer reviewers are familiar with the issue of timeliness in the review process, and can assist your organization in meeting mandatory timeframes.
Reporting
BHM reviews cases to the highest quality of standards, and provides critical reporting for your organization, which can be generated directly from our PRS Portal®. These valuable tools can provide insights into documentation, utilization, denial rates, and all key peer review metrics (such as timeliness of the peer review process).
Learn How You Can Boost Profitability by Using Medical Necessity Criteria With This Expert Presentation!