BHM's drives success through Pharmacy and Medical Necessity Reviews and shares Payer Success Cases as efficient and financially impactful examples. BHM's review services will add to your organization's efforts. Click here to schedule a call with one of our Review Services Experts.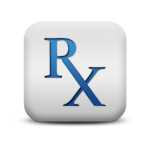 We, here at BHM, focus on tangible and continuous improvements. In January 2017, the healthcare industry saw the release of a white paper by Healthcare Fraud Prevention Partnership in conjunction with NORC @ the University of Chicago, Chicago, IL. Healthcare Strategies to Reduce the Harms of Opioids outlined a number of great points and ideas, including these Payer Success Cases. The shout-outs of successful programs definitely caught our attention, because these programs show results and compliment other internal efficiency programs.
Payer Roles Reviewed
Over the past decade, payers across the U.S. have developed a large number of strategies to control and mitigate the consequences of the opioid crisis and the associated fraud, waste, and abuse. Payers maintain unique relationships with patients, medical providers, pharmacies, employers, and law enforcement (in cases where potential fraud is identified), allowing them the ability to disseminate information, propagate new prescribing guidelines and expectations, promote pain management alternatives to opioid therapy, monitor and respond to administrative prescribing information, and prioritize and reimburse effective treatment options.
Payers can also prioritize reimbursement for overdose prevention products such as naloxone, use formularies to promote abuse deterrent formulations, and require prior authorization or deny reimbursement for prescriptions or prescription combinations that could result in patient harm.
Payer Success Cases
The largest healthcare payers and many government agencies came together forming the Healthcare Fraud Prevention Partnership. Here are a few of their stories. Payer Success Cases
Connecting Providers to Resources
Anthem conducts provider outreach through various websites with information on prescription drug misuse and diversion and CMS' Medicare Learning Network (MLN) Matters publications and provider newsletters.  Among other things, these forms of outreach encourage the use of safe alternatives to opioids, non-opioid analgesics, and non-pharmacologic treatments.
Centene Corporation's PHARMACY BUZZ
Centene Corporation's provider education efforts include an informative webinar called Pharmacy Buzz for both prescribers and pharmacists about concurrent use of opioids and benzodiazepines. The company also distributes mailings and newsletters to instruct providers on how to enroll in the Controlled Substances Prescription Monitoring Program (PMP). Data mining and data analytics drive provider accountability efforts, as Centene reviews the PDMP and e-prescribing, and then flags for review the outlying prescribers, pharmacies, and members who are dispensing or using high volumes of opioids.
Reaching At-Risk Patients
When Highmark Blue Shield flags patients as potentially having a problem with opioid misuse, they are brought into a multi-step approach that includes education and case management services. These steps will attempt to engage the patient and connect them with in-house or external rehabilitation opportunities.
Impact On Outcomes
UnitedHealthcare efforts have made a tangible impact on reducing the potential over-prescribing and overlap of opioid treatments. Here are a few numbers from the UHC press release. Consider the following trends among UHC commercial health plan members in 2015 alone, based on use of their Retrospective Narcotic Over-utilization program:
41% decrease in the number of opioid prescriptions written
45% decrease in the number of physicians prescribing opioids
41% decrease in the number of pharmacies dispensing opioids
"At least 75% of health systems will have formal programs aimed at achieving the highest quality at the lowest cost…Pharmacy practice
leaders will need to give a lot of attention to developing (and continuously refining) and enforcing data-driven treatment protocols." – ASHP
Foundation Pharmacy Forecast 2017
The programs identified by the HFPP white paper can become part of your organizations efforts. In addition to those great examples, bring in a third-party case review expert to perform pharmacy reviews and provide market best reporting. Analyze case data detail by:
Concordance rates
Level of Care
Review types
Case manager submissions
Reviewers utilized
Streamline your operations for optimal performance. Let's get together and talk about how BHM could help.
BHM's drives success through Pharmacy and Medical Necessity Reviews and will do the same for your organization. Click here to schedule a call with one of our Review Services Experts.