---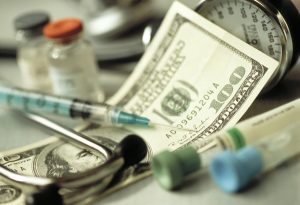 Although needle exchanges and safe injection sites have numerous studies backing their effectiveness in fighting opioid addiction, a recent study revealed many Americans oppose both — a stigma that could harm the nation's response to the opioid epidemic, Vox reports.
The study, published in Preventive Medicine, analyzed data from over 1,000 Americans. In a survey, the researchers queried respondents' attitudes on needle exchanges, (where people can dispose of used syringes and get sterile ones), safe injection sites (where people can use drugs under medical supervision) and broader opinions on addiction.
The researchers found only about 39 percent of Americans support legalizing needle exchanges, while roughly 29 percent favor legalizing safe injection sites.
Additionally, the survey found high levels of stigmatizing attitudes toward people who use opioids. Only 16 percent of respondents said they were willing to have a person using opioids marry into their family, and 28 percent were willing to have an opioid user begin working closely with them on a job.
These attitudes were linked to decreased support for legalizing safe consumption sites and syringe services programs.
"Stigmatizing attitudes toward people who use opioids are a key modifiable barrier to garnering the public support needed to fully implement evidence-based harm reduction strategies to combat the opioid epidemic," the study authors concluded. "Dissemination and evaluation of stigma reduction campaigns are a public health priority."