The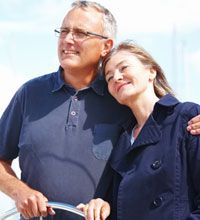 BHM's Mental Health Parity PreparednessWhitepaper was recently picked up by two notable healthcare websites. The white paper which gives a great overview of the
Paul Wellstone Mental Health and Addiction Equity Act
from the perspective of proponents and opponents also focuses on what Managed Care Companies can do to prepare for the coming changes.
The BHM white paper was picked up in December. 2009 by Wellsphere, a leading healthcare reference website whose mission is "to help millions of people live healthier, happier lives by connecting them with the knowledge, people, and tools they need to manage and improve their health." Beyond providing medical information for its viewers Wellspere helps to connect healthcare industry insiders. The site boasts of many interactive features including numerous search engines, access to prominent healthcare writers, and an index of health related blogs.
Additionally in December Mental Health Parity Preparedness was featured in a on a Healthcare Management Consulting index site, and was the focus of a Google Healthcare Web Elements banner. This site which gives access and serves as a directory for healthcare management firms featured a descriptive paragraph and interactive link the BHM whitepaper.
"When writing the white paper we wanted to let organizations know that there was something that they could do to prepare their organization for the upcoming parity changes. It was also our goal to give general insight into the topic from numerous perspectives in a format that was relevant to a wide reader base" Stated Danyell Jones, a BHM representative. Jones further went on to state that "we are very excited that our paper is being picked up and proving to be a useful resource for a variety of people in the healthcare profession." Don't forget to download the BHM's Mental Health Parity PreparednessWhitepaper