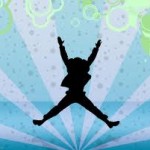 Hello and welcome to the official relaunch of BHMs "Healthcare Insider" blog.  This is a place where you will find the latest up to date information about healthcare related topics- everything from how to make your organization more profitable, to the latest political news, to how cutting edge technology is shaping the healthcare world today.
Additionally, we will be conducting interviews with some of the ultra-talented associates populating the halls of BHM, and hosting a number of guest contributors who are among the most talented leaders out there in the healthcare and technology fields.  Along the way we will try to make this blog a bit more interesting to read than your average toaster user manual, and will be poking and prodding our way into the depths of the healthcare realm to get to the heart of relevant topics, and bring insightful and valuable information, tips, and perspectives to you- the reader.
So…..bookmark this blog, email it to a friend or colleague, and be sure to add our RSS feed as we begin our journey into the blogosphere and explore the topic of healthcare.  Of course we would love to get your feedback on what topics most interest you, and what you would like to see discussed and showcased in the future.
Until next time…..
Danyell