Ramp up Your Revenue Cycle with Six Easy to Implement Strategies
With the focus on the clinical side of your healthcare delivery system, many organizations have a tendency to overlook their revenue cycle.  Adequate reimbursement, more timely reimbursement, and an increase in internal efficiency can all be achieved by applying these principles of revenue cycle improvement.  Here are six secrets that can be quickly implemented to ramp up your revenue cycle and produce positive results for your bottom line: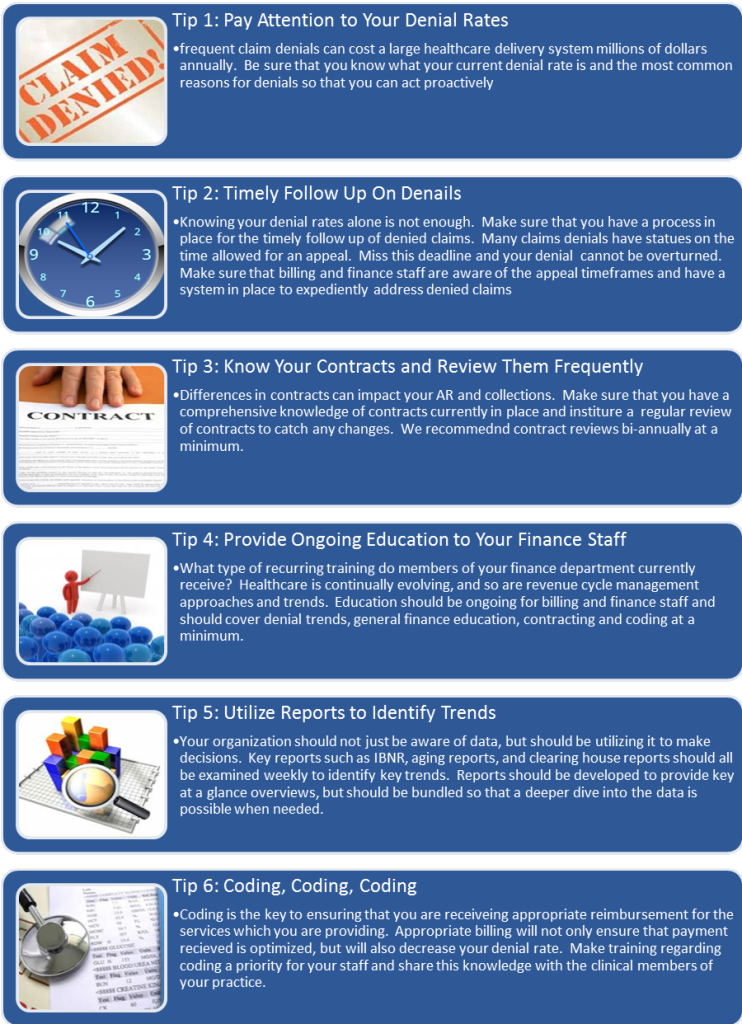 Get Expert Tips on Reducing Denials for Your Organization
As mentioned, one of the most effective ways to begin ramping up your revenue cycle is by implementing a denial management strategy.
Your organization could be losing upwards of a quarter of a million dollars a year due to medical denials. The good news is that denials are one of the easiest areas of your organization to turn around. With our presentation you will learn the inside secrets to reducing denied insurance claims immediately and have a dramatic impact on your organizations financial health.