Summary: What is the latest news for Medicare Advantage plans? What is the debate on the age in which Medicare system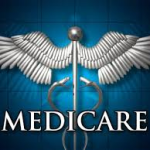 changes should affect?
Medicare is in the perils of many changes. Reimbursement was cut as part of the sequestration. Medicare changes are proposed and it is a matter of which age group will see the most effects. Medicare Advantage plans are due receive an increase as opposed to the original cut which was slated. Proposals are on the table to combine Medicare Part A and B.
Medicare is certainly a hot topic these days. It is such a large healthcare expense as it relates to the federal deficit. In order to try to curb some of these expenses, Medicare is being scrutinized from all angles. The difficult part is balancing cutbacks to the Medicare program without making it completely unaffordable for the average beneficiary. One proposal on the table is to combine Medicare Part A and B. This would reduce 2 deductibles to one. It sounds good in theory, but in actuality the proposal would  increase the amount of out of pocket expenses, especially those that don't currently have hospital expenses.  President Obama has stated he would agree to this combination as long as it was part of a balanced deal on deficit reduction.
Another aspect up for debate is if changes are made, at what age would these changes begin to affect? Some proposals would not touch anyone who is at least 55 years of age. Others are arguing the age should be 59 and others think 56 is the magic age. One of the more critically proposed issues is the use of a voucher system. The voucher would be issued when the beneficiary turns 65 in lieu of coverage for healthcare expenses. Basically, the voucher allows a check to be issued to the beneficiary to purchase insurance. The voucher amount would be tied to the amount required to purchase Medicare. Additionally, beneficiaries would be able to choose private insurance instead of Medicare. If the private insurance costs more, the beneficiary would have to pay the difference. If insurance costs less, they could bank the difference.
On a more positive note, there was supposed to be a 2.2% reduction in Medicare payments to Medicare Advantage plans, but this has actually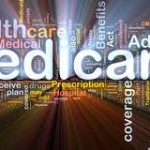 been reversed to include a 3.3% increase. Medicare Advantage plans are basically an alternative to Medicare Part A and Part B. They are purchased from private health plans such as Cigna and Humana. These companies are reimbursed currently at 114% of the Medicare amount. This excess is costing the federal government a lot of money. I believe that is why they are trying to bring this back in house and physically combine Part A and B and offer that through Medicare.
As you can see, Medicare is a hot topic. There are a lot of proposals on the table. Medicare is a very expensive government initiative and efforts are being made to try to curb some of this expense. It would be nice if they could accomplish without severely affecting both current Medicare beneficiaries and those that are approaching eligibility. Be on the lookout for many more proposals in the in upcoming months.
About BHM Healthcare Solutions
BHM is a healthcare management consulting firm whose specialty is optimizing profitability while improving care in a variety of health care settings. BHM has worked both nationally and internationally with managed care organizations, providers, hospitals, and insurers. In addition to this BHM offers a wide breadth of services ranging including managed care consulting, strategic planning and organizational analysis, accreditation consulting, healthcare financial analysis, physician advisor/peer review, and organizational development.
Contact Us :  results@bhmpc.com, 1-888-831-1171
Follow us on Facebook: