For many individuals, caring for the health and well being of others is not done out of a feeling of responsibility but rather out of a genuine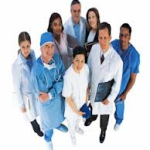 concern for the welfare of patients.  Some men and women have a natural gift for taking care of others; taking the opportunity to harness that gift opens up a world of pathways that can lead to fulfilling careers in the healthcare industry.
Different types of healthcare roles
There are a wide variety of career pathways within the healthcare industry, from professional careers requiring advanced degrees to assistant and technologist careers that require less schooling but are extremely important roles nonetheless.
Most professional careers within the healthcare industry require extensive training and education starting with four years of college-level studies.  Beyond that, these career areas demand clinical experience in the primary practice setting, be it a hospital or office setting, as well as periods of internship and membership in a residency program that can last for several years depending on the chosen specialty.  Professional career tracks include any type of medical doctor (MD); dentist (DMD); physical therapist (PT); and chiropractors (DO), as well as any specialties and sub-specialties within each area.
One of the most important and, arguably, the most valuable healthcare area is that of professional nursing.  Nurses, be they registered, practical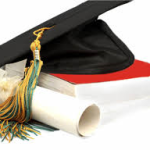 or nurse practitioners, are at the forefront of providing patient care in hospital settings, rehab centers, nursing homes and private home-care.  They work clinically, providing hands-on patient care, and also play vital roles in managerial and administrative positions within healthcare institutions.  College-level education is required to become a nurse, and many schools offer fast-track programs for students looking to achieve their Bachelor's Degree in a short period of time, some as little as two years.  Nurse practitioners and specialty nurses require a more advanced level of education.
Apart from traditional nursing there is a huge range of associated professions available to anyone considering healthcare as a career. There are rewarding opportunities for individuals that gain specialized knowledge and go on to provide support in various ways to the doctors, nurses and other healthcare professionals within the industry. The education required is available through online colleges and universities, as well as community college programs.  A relevant qualification in some disciplines can be obtained in between one and two years. For example, students in a medical coding training program may find themselves utilizing their medical coding skills in the billing department of a hospital or other medical institution within 18 months. Such health careers span a variety of roles, including: Dental Assistants; Diagnostic Medical Sonographers/ Ultrasound Technologists; Healthcare Administrators; Medical Information Management; Medical Lab Technicians and Phlebotomists; Medical Transcriptionists; Pharmacy Technicians; Respiratory Therapists and Respiratory Therapy Technicians.
Healthcare training and qualifications
Colleges and universities are the primary destinations for healthcare training and focus their attention and programs on the long-term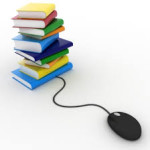 educational requirements of becoming a doctor, dentist or nurse. While most require at least some on-campus class attendance, many offer online study for Bachelor's Degrees and Master's Degrees in medical careers.
Many relevant educational programs are available in smaller-scale community colleges and technical training schools, with particular emphasis on the clerical and diagnostic areas.  Many of these schools also provide online learning opportunities.
About BHM Healthcare Solutions – www.bhmpc.com
BHM is a healthcare management consulting firm whose specialty is optimizing profitability while improving care in a variety of health care settings. BHM has worked both nationally and internationally with managed care organizations, providers, hospitals, and insurers. In addition to this BHM offers a wide breadth of services ranging including managed care consulting, strategic planning and organizational analysis, accreditation consulting, healthcare financial analysis, physician advisor/peer review, and organizational development.
Contact Us :  results@bhmpc.com, 1-888-831-1171