Summary: Telehealth is becoming more prevalent and almost a staple in administering healthcare. Great strides are being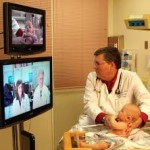 made to increase reimbursement payments and provide consistency among payers (Medicaid, Medicare, and private insurance). As such, there has been an evolution in reimbursement, but we have a long way to go.  
Telehealth is the ability for a physician to treat a patient remotely. Telehealth offers the advantages of: elimination of travel time, decreased likelihood of missed appointments and consequentially lost revenue, and reduced healthcare costs. The issue is reimbursement. What is the best way to consistently reimburse for these services? Currently, most healthcare costs are paid by Medicaid, Medicare, and private insurers. Each of these has varying degrees of reimbursement based on location, type of service/condition, and whether the service could be provided in person. Where are we now in terms of Medicare reimbursement and how did we evolve to this point?
Medicare is federal health insurance for senior citizens. The first attempt at Medicare reimbursement for telehealth was the Balanced Budget Act of 1997 (BBA), which provided partial reimbursement through telehealth demonstrations. The BBA created coverage for telehealth consultations to Medicare beneficiaries living in rural health professional shortage areas (HPSA). HPSA's are areas in which accessibility to healthcare professionals is limited and require the patient to travel many miles to their physician's office. In this case, telehealth overcomes this barrier and allows access to their physician from the locality of their home. A caveat should be inserted here. Not all physician visits can be accomplished via telehealth. There are times when a physical visit is required. The BBA also set forth the requirement that a Medicare practitioner must be with the patient at the time of the consultation. This pretty much negates the benefit of telehealth.
One of the issues with telehealth  reimbursement provisions was the perceived high cost attached to telehealth legislation enacted by the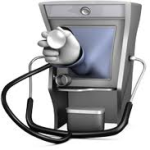 Congressional Budget Office (CBO). In 2000, extensive research was conducted regarding the high costs. The findings indicated that the expansion of telehealth would not have a substantial financial impact and were submitted to the CBO for further review.
In 2001, Congress passed the Consolidated Appropriations Act of 2001(CCA) which included language enabling the expansion of telehealth reimbursement.
In October 2001, additional legislation was passed, the Benefits Improvement and Protection Act of 2000 (BIPA). This legislation was monumental in expanding telehealth reimbursement by providing the following:
Elimination of requiring a Medicare practitioner to be with the patient
Elimination of provider "fee sharing"
Expansion of covered services to include direct patient care, physician consultation, and office psychiatry services
Inclusion of payment for the physician or practitioner at the Distant Site at the rate applicable to the services in general
Expansion of the definition of the Originating Site
Expansion of the geographic regions in which the Originating Site is located
Telehealth is becoming an integral part of healthcare. The value of this service is currently being recognized. The expansion of reimbursement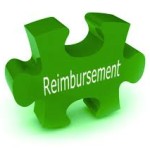 payments is moving telehealth in the right direction. A concerted effort should continue the point of reimbursing equally for telehealth and physical office visits as the use of telehealth is one method of reducing healthcare costs.
About BHM Healthcare Solutions – www.bhmpc.com
BHM is a healthcare management consulting firm whose specialty is optimizing profitability while improving care in a variety of health care settings. BHM has worked both nationally and internationally with managed care organizations, providers, hospitals, and insurers. In addition to this BHM offers a wide breadth of services ranging including managed care consulting, strategic planning and organizational analysis, accreditation consulting, healthcare financial analysis, physician advisor/peer review, and organizational development.
Contact Us :  results@bhmpc.com, 1-888-831-1171
Learn more about reducing health insurance claim denials!