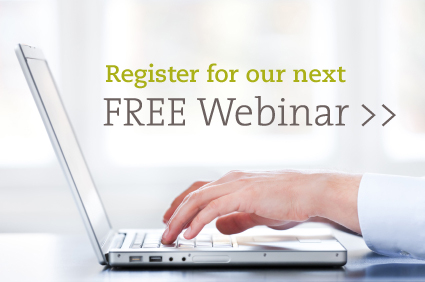 Health insurance is a very competitive field which covers a variety of services from basic to comprehensive (such as the inclusion of vision and/or dental). Consumers have the ability to choose an insurance plan which fits from a healthcare needs perspective while also remaining within individual budgetary constraints.
Affordable Care Act
According to http://www.advisory.com , the Affordable Care Act (ACA) is designed to insure more consumers while reducing bad debt and raising revenue. It is estimated that the ACA will cover 24 million U.S. citizens by 2016. The ACA has monumental effects on the US healthcare system and has been compared to the magnitude of the creation of Medicare and Medicaid.
According to http://101.communitycatalyst.org, the ACA Exchanges will begin operation throughout the states by New Year's Day, 2014 and is predicted to serve as a main gateway for many more individuals to additionally receive health coverage insurance through 2019. According to advisory.com, all ACA plans are required to meet the "essential benefits" proposed in November 2012 and limit out-of-pocket expenses to a maximum of $2,000-$5,950 for each individual. According to www.healthcare.gov, "essential health benefits must include items and services within at least the following 10 categories: ambulatory patient services; emergency services; hospitalization; maternity and newborn care; mental health and substance use disorder services, including behavioral health treatment; prescription drugs; rehabilitative and habilitative services and devices; laboratory services; preventive and wellness services and chronic disease management; and pediatric services, including oral and vision care."
Private Exchanges
Private Exchanges are currently still a minority in the marketplace but, according to www.foxbusiness.com, are predicted to skyrocket to the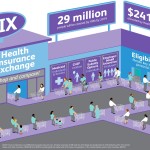 level of the public exchanges by 2017. Accenture research, based on its current research, has predicted that approximately 18% of U.S. citizens will purchase health insurance through employers with one in four employers  showing initial interest in the private exchanges. Private exchanges are exchanges that are not funded and sponsored through the federal government.
Originally, private exchanges were created to offer coverage to retirees, though the scope is beginning to expand. Private exchanges will offer more plan and provider choices than current businesses generally are able. Private exchanges are also more customized, which foxbusiness.com claims encourages consumers to make choices which will best benefit the consumer and the consumer's family if applicable.
Medicare Exchanges
According to the chart on http://kff.org, individual states have the option of whether to create a state-based Medicare Exchange or participate in the federal-based or a combination thereof referred to as partnership exchanges. These are slated to run very much like the public exchanges. To date, 17 states have opted for state-based, 27 for federal-based and seven for partnership.

About NCSL
NCSL's (or National Conference of State Legislatures) website, www.ncsl.org, contains several reports concerning health insurance exchanges and navigating them. Information can be found by accessing Health Reform/Health/Health Exchanges. The NCSL site has a wealth of information and the latest and late breaking healthcare news.
Conclusion
The Obama administration has been working very hard to make health insurance more affordable while simultaneously trying to reduce the national debt. The ACA is a heated topic with outspoken proponents and opponents. Many businesses and individuals are looking for alternatives to the public exchanges such as continuing to insure through non-government funded and sponsored alternatives. Effective January 2014, individuals are required to carry insurance coverage (with a few exceptions) and will face penalties through the provision of the ACA known as the "individual mandate". Starting in January 2015, (the date in which the employer mandate has currently been delayed) all employers will be required to provide insurance coverage options for their employees or will face substantial penalties. It will be interesting to see how many will opt for the penalty and how many will actually be serviced through the exchanges.
The best advice is to know your options and to make an informed decision by comparing available choices offered through your employer, public, and private exchanges to obtain insurance coverage that meets both your health and financial needs.
Joseph Rodriguez writes all about health care. His recent work is on his plans to earn one of the Top Online MBA in Healthcare Management Programs.
Get Ready for the Changes With a Free ACA Webinar
It is important that every healthcare organization has a thorough understanding of the Affordable Care Act, and how it has the potential to impact them and their organization.  Change will be swift and the reform will be sweeping, requiring a number of clinical, administrative, and financial changes in order to operate successfully and profitably.  If you would like more information about how to prepare your organization for the ACA Impact, BHM will be hosting a free no obligation webinar entitled The ACA Impact on Hospitals, we hope that you will join us.
Description: Find out what your organization can do to brace for the Affordable Care Act (ACA) and what strategies you can implement now to succeed in a changing environment.
Date & Time: Thu, Oct 3rd, 2013 at 12:00 pm EDT
Please register for the above meeting by visiting this link:http://BHMHealthcareSolutions.enterthemeeting.com/m/TWWX6JZM.
Be sure to "add to outlook" when you receive your confirmation.
About BHM Healthcare Solutions – www.bhmpc.com
BHM is a healthcare management consulting firm whose specialty is optimizing profitability while improving care in a variety of health care settings. BHM has worked both nationally and internationally with managed care organizations, providers, hospitals, and insurers. In addition to this BHM offers a wide breadth of services ranging including managed care consulting, strategic planning and organizational analysis, accreditation consulting, healthcare financial analysis, physician advisor/peer review, and organizational development.
Contact Us :  results@bhmpc.com, 1-888-831-1171