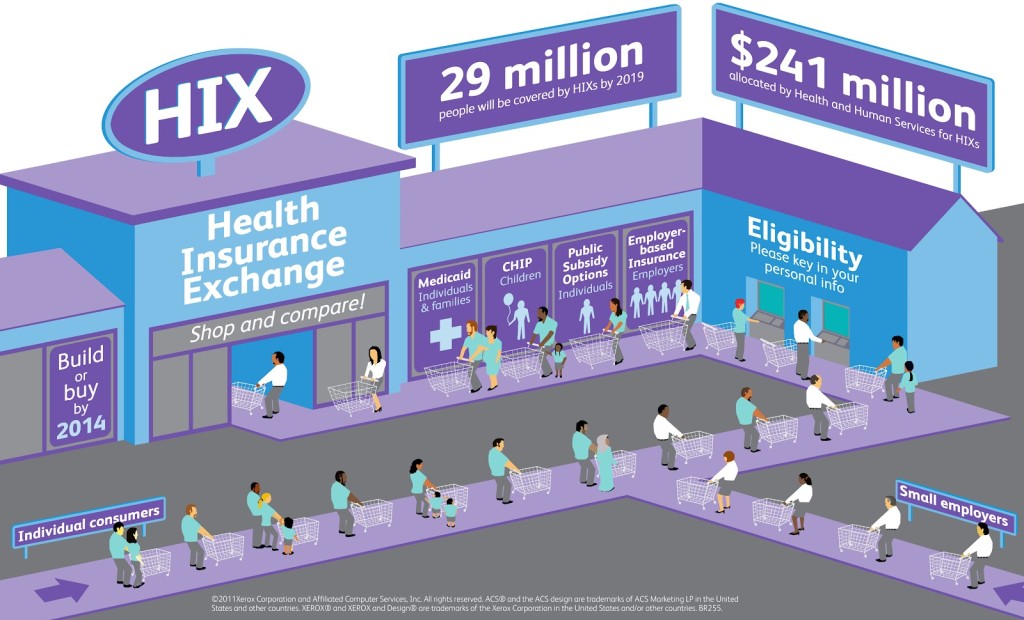 We have been covering the subject of the Affordable Care Act, ACA, for some time now on our blog.  One of the most frequent questions we receive is "what is the health insurance exchange?"
For this post we will be going back to the basics to explain what the Health Insurance Exchange is, and why it plays such a critical part of the Affordable Care Act.
What is the Health Insurance Exchange?
The Health Insurance Exchange, also referred to as a Health Insurance Exchange Marketplace, is essentially an organized place, or "marketplace" where insurance can be purchased.  In the case of the Health Insurance Exchange and the Affordable Care Act, these are marketplaces which are facilitated in part by the Government, and in some areas, by the State, to allow for the following:
Full compliance with consumer protections

competition regarding rates, pricing, and coverage all in one area; and
Expansion of insurance coverage for those who may be uninsured
Though the exchange is run by the Government, or the State, the insurance sold on the exchanges is provided by private companies.
What the Affordable Care Act Says the Exchange Will Do
As part of the roll out of the Affordable Care Act, Health Insurance Exchange Marketplaces are being established to offer a one stop shop for healthcare coverage which will be mandatory for everyone beginning on Jan. 2013 (those who are not enrolled in qualified insurance may opt out of coverage, but will be faced with a financial penalty).
Marketplaces will allow for an individual to submit one application, and be able to see all of their available insurance options, as well as enroll.  Some things to keep in mind regarding insurance under exchanges:
You may qualify for financial assistance with insurance coverage if you meet certain income guidelines

You may not be turned away or charged more if you have a pre-existing illness or medical conditions
Coverage for treatment of pre-existing conditions must be provided
The Health Insurance Exchanges are geared toward making the insurance enrollment process easier.  People will be able to explore insurance options based on price, coverage, and benefits and protections.
Where Can You Find Insurance Exchange Information
The best resource to find Health Insurance Exchange information is at the website healthcare.gov
In addition to this there is a hotline for those who have health insurance exchange questions which is 1-800-318-2596
Open enrollment for insurance through the Health Insurance Exchange will begin Oct. 1, 2013