Summary: 2014 is right around the corner and will be filled with both challenges and opportunities, especially for healthcare. We have compiled 14 healthcare predictions for 2014. Are you ready?
Healthcare is changing and evolving at a rapid pace, which makes it difficult to remain profitable. Following are 14 healthcare predictions for 2014.
1. More Americans will opt to take the penalty than originally anticipated – Premiums will continue to increase due to not enough young healthy individuals signing up for the exchanges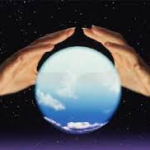 One of the goals of the ACA is to encourage more individuals to be covered by health insurance. One of the keys to its success is to have young healthy consumers sign up for insurance to balance out the healthcare costs of older consumers who aren't as healthy. To accomplish this goal, the individual mandate was put into place, penalizing individuals who opt to be uninsured. There is a lot of scuttlebutt being heard surrounding this issue. Rumor has it there are a large number of individuals who are opting to take the penalty in lieu of paying high premiums. Additionally, there is a vast number of Medicaid eligible folks who are taking advantage of Medicaid expansion and therefore becoming insured. The combination of healthy individuals opting not to be insured and the Medicaid population which are more probable to have chronic conditions and mental health issues can drive healthcare costs up. While premiums are pretty much set for 2014, beginning with open enrollment around October 2014, premiums could skyrocket.
2. Wider disparity will occur in plans/pricing among states
While the ACA seems to be trending toward universal healthcare, more accessible, and more affordable insurance, the disparity between states is increasing. Healthcare exchanges and Medicaid expansion were left up to the individual states. States opting not to setup state-run exchanges are defaulted to the federally run. It is approximately a 50/50 split between state and federal exchanges. Additionally, there is about a 50/50 split between states opting for/against Medicaid expansion. The exchanges are setup to provide subsidies for those that qualify with income levels between 100% and 400% of the poverty level, also dependent upon whether or not the individual state opted to expand Medicaid up to 138% of the poverty level. So, not only do we have the normal disparity caused by the cost of living and location, but we have additional disparity caused by the exchanges and Medicaid expansion. Currently, moving from one state to another can have huge repercussions in terms of health insurance costs.
3. Increased confusion will abound in terms of delivery systems
The US is in the process of trying to move from a fee for service to a capitated delivery system. Unfortunately, fee for service hasn't been phased out, so providers have to juggle these different philosophies. We are moving from a quantity/volume mentality towards a quality/value perspective. Somewhere in between are many transitioning models such as bundled payments. This confusion makes it quite difficult for providers to be profitable in the short run while trying to strategize for profitability in the long run.
4. Increased complexity will emerge with tax returns due to the financial integration with exchanges/subsidies
The financial aspects for individuals as well as the government will be a nightmare beginning in 2014. While the public exchanges were created to provide more accessible affordable insurance to more Americans, in order to be insured by the public exchanges, financial data such as tax returns are now required. The purpose is two-fold – (1) to determine Medicaid eligibility and (2) to determine if a subsidy is applicable. Financial data is required up front during the enrollment process. The unknown piece is what the following year will bring in terms of income. If you earn more than originally anticipated, you may have to pay additional taxes. If you earn less than anticipated, you may receive a refund.
5. Expansion of the Medical Home/ACO concept will continue
Patient centricity will be the #1 buzzword for 2014. The medical home concept including ACOs will continue to flourish and rise to the forefront. The number of ACOs has more than doubled since 2012 and will more than likely to continue to expand at a rapid pace. Partnerships between hospitals, primary care, and other organizations will emerge in order to participate in risk sharing opportunities as well as care coordination. It is no longer every man for himself but more of a shift to synergy. Working together can provide greater rewards than each organization working in a silo.
6. Additional Medicare cutbacks are inevitable
When the government giveth, the government taketh away. Medicare cutbacks will more than likely continue at exponential rates in 2014. This along with the shift in focus on delivery systems will make it extremely difficult for providers to prosper. New and innovative methods of reducing costs will continue to be a great focus. Doing more with less will certainly be an appropriate slogan.
7. Increased mergers (of small practices into large healthcare systems)
We will continue to see an upswing of mergers between physician practices and healthcare systems. As we move toward capitation and many begin to embark upon bundling of payments, the natural progression is towards more mergers, partnering with hospitals and health systems. We will see a shift toward many more hospital-employed physicians and less toward merely credentialed. These partnerships will arise as a result of risk sharing opportunities and the need to produce profits in an economy which is cutting reimbursements, making it difficult for small practices to flourish independently.
8. Decreased pharma profitability will abound
The switch from volume to value will have a tremendous impact on pharma. Partnerships and alliances will need to be formed with patients, providers, and payers. Status quo will no longer cut it. Patients are becoming more educated and making decisions upon perceived value which takes into account both cost and benefits. For the cost, what will I receive. Am I willing to pay more for added benefits? Generics will continue to grow in popularity unless there is an additional value attached to a brand name drug. Perhaps the dosage is less, or the recovery time is greater, or the side effects are less. In order to compete, different strategies will have to be implemented from a pharma perspective.
9. Adjustment of hospital service offerings will be a necessity
Hospitals will need to realign service offerings in order to compete and remain profitable. From one end of the spectrum, some hospitals are adding amenities which are perceived from the patient as of value to make their stay more like a hotel with an emphasis on quality. On the other side of the spectrum, costs are skyrocketing and reimbursement is plummeting. Hospitals need to look at profitability on a cost per service basis, shedding or outsourcing those services in which profits are not a possibility in the short run or would take too long to turn around in the long run.
10. Increased preventive programs
One of the provisions of the ACA is preventive care with the goal of increasing quality and reducing costs. As of 2014, preventive care will be extended to adults enabling such services as wellness exams to be given and not applied to either copayments or coinsurance even if the deductible hasn't been met. Other services such as mammograms and vaccinations are also included. www.healthcare.gov has a list of these preventive services. The focus is on diagnosing and treating conditions earlier in the process which will increase the quality of life for patients and hopefully reduce costs in the long run. Preventive care may limit the severity, reduce the recovery time, and provide hope of a complete recovery.
11. Increased premiums leading to an "affordability gap" (those who fall outside of subsidies but see premiums increase) will  abound
Individuals who are between 300% and 500% of the poverty level will be hit hardest with premium increases in terms of the public exchanges. Subsidies are supposed to be available to those between 100% and 400% of the poverty level. However, there is a part of the calculation that even if you are within this range you may not qualify for the subsidy – sort of a hidden loophole. Therefore, these individuals especially those under the age of about 30 are the ones who will fall into the "affordability gap". Even if subsidies are available, they will be so small that they will not make insurance affordable.
12. Rise of physician practices who practice on a cash basis and opt out of accepting insurance altogether
As mentioned above the new delivery systems and cutbacks in Medicare are making it difficult for physician practices to prosper. Additionally having to adhere to and abide by all of the different insurance payers and billing and collections processes, many physician practices are turning toward a cash and carry basis, opting to no longer accept insurance and deal with all of the red tape associated. The negatives may be reduced volume, but the positive is 100% collection rate for all services rendered and not having business dependent upon what reimbursement rates are in existence. It is an interesting perspective and we are seeing a rise in these types of practices.
13. Provider shortages will snowball
Provider shortages will continue especially in primary care. Cutbacks have been made in education as a result of the government sequestration. Primary care continues to pay less in wages than specialty areas. The baby boomers are nearing retirement and cutting back hours. The payment system is in a state of chaos. Primary care is expanding in terms of scope. Primary care physicians are becoming more involved in mental health conditions integrating treating both the body and the mind simultaneously. Partnerships are being formed between mental and physical health. Primary care is being held accountable in part for reducing readmissions although the penalties associated haven't yet filtered to primary care physicians. Coordination of care and transition of care are filtering out to primary care. With the additional responsibilities, shortage of physicians, and the reimbursement issues, primary care supply will continue to decline while the demand will continue to rise. This is even more evident with the expansion of Medicaid, which not only adds more individuals to the marketplace but the adds the severity  and complexity of the chronic conditions associated.
14. Rise of tele-medicine to cover network gaps will continue
Tele-medicine is on the rise, mostly as an answer to the physician shortage. Tele-medicine cuts down on travel time and missed appointments making it an efficient method for meeting with and treating patients. In essence, equipment is setup at the physician's end as well as that of the patient to allow two-way communication through video means while allowing the physician to monitor the patient's vital signs and other key metrics. Tele-medicine will continue to gain in popularity and use through 2014, especially in rural areas in which physicians are in even shorter supply.
2014 will be an impactful year in terms of the ACA. Many trends will emerge which will provide both challenges as well as opportunities. Doing business as usual will not be an option or at least not a profitable one. What are you doing to make sure that you aren't left behind? What strategies are you implementing to change with the times? What have you done to ensure both short and long term profits? Do you know what your customers value? Do you have both quality controls and cost containment practices in place? Do you have additional predictions outside of these which will prevent either challenges or opportunities or a combination thereof?
About BHM Healthcare Solutions – www.bhmpc.com
BHM is a healthcare management consulting firm whose specialty is optimizing profitability while improving care in a variety of health care settings. BHM has worked both nationally and internationally with managed care organizations, providers, hospitals, and insurers. In addition to this BHM offers a wide breadth of services ranging including healthcare transformation assistance, strategic planning and organizational analysis, accreditation consulting, healthcare financial analysis, physician advisor/peer review, and organizational development.
Contact Us :  results@bhmpc.com, 1-888-831-1171