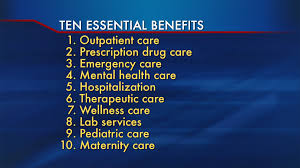 Summary: Are you aware of the "essential benefits" required of health plans beginning January 1, 2014? Are you aware of the exceptions coined "grandfathered plans"?
As of January 1 2014, all health plans must cover 10 essential benefits, unless……yes as with the ACA, there are always exceptions…..unless the plan is" grandfathered". So, your mind is now questioning what is a grandfathered plan and is your considered "grandfathered". Grandfathered plans are plans that have been inexistence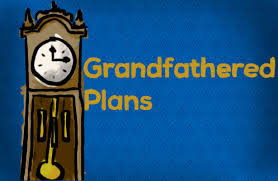 prior to March 23, 20120 with no material changes in terms of benefits and costs. If your plan is grandfathered, your insurance carrier is required to provide notification to you. What does grandfathered status mean in terms of what these plans "don't have to do"? Grandfathered denotes exceptions to the rules. These exceptions include:
Don't have to cover preventive care for free
Don't have to guarantee appeal rights
Don't have to protect choice of doctors and access to emergency care
Don't have to be held accountable through rate review for excessive premium increases
Additionally individual grandfathered plans don't have to end yearly limits on coverage or cover you if you have a pre-existing health condition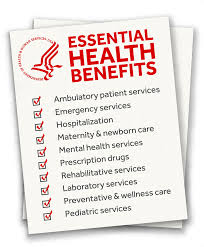 We have talked about grandfathered plans and the provision in which they don't have to comply. Now, let's focus on the essential benefits which must be written into each non-grandfathered plan. Essential benefits is self-explanatory – required to be included in insurance plans beginning January 1, 2014. It is important to note here, just because they are included in your plan, doesn't mean they are paid for by the plan. Most of these are subject to coinsurance, deductibles, and/or copays and will vary from plan to plan and state to state.
Ambulatory patient services
Emergency services
Hospitalization
Maternity and newborn care
Mental health and substance use disorder services
Prescription drugs
Rehabilitative and habilitative services and devices
Laboratory services
Preventive and wellness services
Pediatric services
Keep in mind, these are the essential benefits, but plans may offer additional benefits such as dental and infertility treatments.

The new healthcare marketplace offers 4 levels of plans referred to as the "medal plans". They vary in coverage and premiums, and of course all contain the essential benefits as listed above. The plans are starting from the bottom in terms of both coverage and premium and working upward: bronze, silver, gold, platinum. The specific coverage and premiums vary from state to state and from carrier to carrier. In general:
Bronze – 60% coverage
Silver – 70% coverage
Gold – 80% coverage
Platinum – 90% coverage
Is your plan a grandfathered plan? Have you been notified from your insurance carrier as such? Do you know where to find the essential benefits of your plan and whether or not they are subject to copays, coinsurance and/or deductibles? These are important questions and should be found either on your carrier's website or through materials sent to you. Do you think these "essential benefits" are comprehensive? Are there others you would desire to have added? Did the ACA miss the mark on these?
About BHM Healthcare Solutions – www.bhmpc.com
BHM is a healthcare management consulting firm whose specialty is optimizing profitability while improving care in a variety of health care settings. BHM has worked both nationally and internationally with managed care organizations, providers, hospitals, and insurers. In addition to this BHM offers a wide breadth of services ranging including healthcare transformation assistance, strategic planning and organizational analysis, accreditation consulting, healthcare financial analysis, physician advisor/peer review, and organizational development.
Contact Us :  results@bhmpc.com, 1-888-831-1171 or click below: