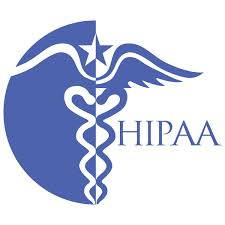 Did you know that every 1 in 5 people owns a Smartphone? It comes as no surprise, then that healthcare, a commodity that matters to all, is interested in staking their claim in new technology.
There are many concerns for healthcare organizations surrounding the heavy implementation of technology in their practices, hospitals and especially between physicians and patients. One major concern is security: patient information is extremely sensitive and the rate of identity theft in healthcare is increasing. Last year the Identity Theft Resource Center reported that up to 43% of identity theft was medical or healthcare theft, outranking other common institutions like banking and education.
The market is rife with products that claim to be secure enough for a healthcare organization, but this can be difficult to verify. The companies responsible for creating some of the top notch EMRs on the market are also piloting projects around "mobile health" , but physicians and hospital administration remain wary.
One company, though, purports a well-marketed solution: qliqSoft founded by Krishna Kurapati, is creating mobile applications specifically designed for use in healthcare settings, by physicians and between physicians. Secured text messaging in the form of qliqConnect, is available on mobile phones, tablets and desktops on both Windows and Mac OS and has a HIPAA and HITECH compliant sticker.
The product is designed to create faster communication and coordination between members of a patient's care team and offers functionalities for everything from billing to sharing x-rays. The main appeal of the product is that it aspires to eliminate the notorious pager. If all physicians within a healthcare network were using qliqConnect, then hypothetically they could connect directly from anywhere, at anytime, regarding a patient. No more emails, phone calls placed to offices or secretaries, no more over-head pages. In theory, it seems like an appealing solution. But how secure is it?
qliqSoft offers a security brief that outlines its HIPAA compliance by highlighting three key elements of security: minimizing the Motive, Means and Incentive for a hacker to hack into a system. The group recognizes that today's hackers are professional and have an enormous arsenal of training and resources. Their motives are typically around gathering information that would lend itself to identity theft: social security numbers, names, dates of birth, and so forth. With electronic health records, all of that information is more or less "front and center" once you get in, so preventing access at the "front door" of the system is crucial to protecting the information within.
qliqSoft continues by outlining the means that hackers have, and the "loop holes" they might be looking for in a system, in order to gather this information. While some of it is fairly sophisticated to the non-IT professional, it's clear that hackers are no longer the "geeks hanging out in the Mom's basement" of yesteryear. They are professionals too.
By outlining the main challenges of securing a system, qliqSoft make a compelling appeal about the knowledge of their company when it comes to creating a service that would be, perhaps, one of the most reliably secure on the market. All that sounds fantastic, but will people use it?
qliqSoft, and other companies like it, are going to have to work hard to earn the trust of healthcare organizations as a whole, which have been burned repeatedly by technology in the last decade. Frustrating EMRs, security breaches and major malfunctions have left healthcare staff more or less at their wit's end with technology. But they also realize that the shift to fully electronic records, and perhaps even fully electronic communication, is inevitable. So, for those companies that are creating technology specifically with healthcare in mind, they will have to produce a very sound argument as to why we can trust their product.
Would you, or do you, use a product like qliqSoft? Are you considering making changes in your organizational structure that would accommodate the implementation of such a product? Are you wondering where your organization stands in the ongoing evolution of healthcare IT and HIPAA/HITECH compliance?
Give BHM Healthcare Solutions a call for a complimentary consultation.
1-888-831-1171 or email us results@bhmpc.com
Visit us online at www.bhmpc.com, and be sure to check out our Facebook page and Twitter accounts for daily updates and special offers. Visit our Clinical Operations page to get started.