ICD-10 Delay: The Decision in D.C. 
ICD-10 was delayed once again as part of a bill that was meant to fix the physician reimbursement issues with Medicare. The ICD-1o delay was merely a footnote in a jam-packed bill that was going to make many doctors very happy; incidentally, pushing out the date for ICD-10 implementation also pleases many physicians. Some have gone so far as to say, on record, that ICD-10 lacks clinical value.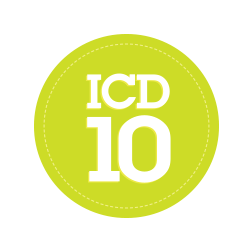 For more than a year, hospitals across the country have invested time, energy and resources into planning for ICD-10. The financial impact of project preparation might be absorbed by larger hospitals, written off as it may be, but smaller hospitals have invested more than just money. Health Information staff and physicians alike have been training, trying to shift their paradigms, and now it's all for naught. At least for another twelve months.
As this delay proves, a lot can happen in the period of one year. Many administrators worry that the clinical staff will lose confidence in the transition, backsliding into the mindsets of the past. No doubt we will hear whispers in the coming months to the tune of, "It's not really going to happen so we don't have to rush." 
Creating an ICD-10 Delay Game Plan
Considering all the work that has already been done, how close many organizations were to the reality of implementation, this loss of momentum–and motivation–might prove fatal in October 2015 when hospitals will need to go live "for real."
Will the education and training staff have already received stay relevant? Will their project plans still work? A year is a long time to try to keep an evolving healthcare system stagnant; no doubt other areas of both administrative and clinical development will suffer if everyone is trapped on the ICD-10 precipice.
For many, though, the delay could mean plenty of time to refine plans, broaden training opportunities and allow staff to practice and continue their ICD-10 education.
Has the ICD-10 Delay thrown your organization off kilter? Find out today how BHM Healthcare Solutions can help you get back on track. Visit our website for more information about Clinical Improvement.
Call or email us today for a complimentary consultation!
1-888-831-1171 or results@bhmpc.com