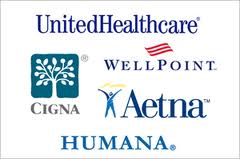 Summary: As a payer, what type of pain points are you facing? How are you overcoming these challenges?
With the onset of the ACA and other healthcare regulation, payers are experiencing many issues. Complying with these regulations is both cumbersome and costly. What healthcare payer pain points are you experiencing?
Healthcare Exchanges | Healthcare Payer Pain Points
Healthcare exchanges became effective October 1, 2013. These exchanges are basically marketplaces where individuals can shop for insurance in one place – comparing plans, costs, and benefits. Many payers jumped on the bandwagon and joined the exchanges. In order to participate, many changes had to be made to the plans themselves including complying with established coverage percentages, removing the preexisting exclusion, establishing the appropriate plan levels, and adding essential benefits. Additionally, price structures had to be revamped. These changes were very costly for payers, and I am sure they are still feeling the financial pain. For more information on exchanges, please visit healthcare.gov.
Medicaid Expansion/Coordination of Benefits | Healthcare Payer Pain Points
One of the more monumental provisions of the ACA involves the expansion of Medicaid. This expansion was proposed to be universal across all states; however, the final regulations granted each state the option of whether or not to expand. Millions of newly Medicaid-eligible individuals increases the complexity surrounding the coordination of benefits. Coordination is required when individuals have more than one form of insurance, whether it is Medicaid, Medicare, commercial or other. In this case, one form of insurance is deemed to be primary while the other(s) are secondary. From a payer perspective, close attention needs to be paid to ensure that coordination of benefits is handled appropriately. For more information on Medicaid expansion by state, please visit healthcare.gov.
Medical Loss Ratio | Healthcare Payer Pain Points
The Medical Loss Ratio is a result of the ACA and administered through CMS. The premise is that no more than 20% of healthcare costs for payers can be spent on administrative expenses. If this threshold is exceeded, a rebate must be issued to all insureds. Have you received one of these checks from your insurance company? Sometimes they are less than $1.00 and actually cost more in postage than the face value of the check. Click for more information on the official regulations through CMS.
Essential Benefits | Healthcare Payer Pain Points
Payers have been forced to comply with the essential benefits provision of the ACA. This required plans to be updated and notifications to be sent to insureds. In a nutshell, there are currently 10 provisions that must be included in all health plans (except those that are grandfathered) in order to meet the minimum qualifications of the ACA. For more information on essential benefits, please visit HHS website.
Other Changes to Health Plans | Healthcare Payer Pain Points
Other provisions which are affecting insurance plans include removing the exclusion of pre-existing conditions, covering dependents through age 26, and removing lifetime limits. Previously, payers had the discretion to deny coverage based upon pre-existing conditions. This is no longer permitted. Additionally, coverage has been extended through age 26 for dependents across the board. No longer is this provision contingent on certain conditions such as: the dependent living in the household, the dependent being single, or the dependent attending school. Finally, lifetime and annual limits have been removed from health plans. Visit the healtcare.gov for more information on covering dependents. For more information on the lifetime limits, please visit healthcare.gov.
As a payer, what pain points are you experiencing? We would love to hear your comments.
BHM is a healthcare management consulting firm whose specialty is optimizing profitability while improving care in a variety of health care settings. BHM has worked both nationally and internationally with managed care organizations, providers, hospitals, and insurers. In addition to this BHM offers a wide breadth of services  including healthcare transformation assistance, strategic planning and organizational analysis, accreditation consulting, healthcare financial analysis, physician advisor/peer review, and organizational development. Contact Us :  results@bhmpc.com, 1-888-831-1171