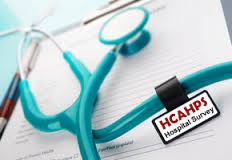 Improving patient satisfaction is a laudable and necessary goal for any hospital, particularly when revenue is at risk based on patients' opinions regarding quality of care. But patient satisfaction measures should not be confused with good medicine – a nobler objective that delivers richer results.
Scores on the Hospital Consumer Assessment of Healthcare Providers and Systems (HCAHPS) can bring bonuses to hospitals that do well on the survey. Those that don't may risk losing some Medicare funding under the Hospital Value-Based Purchasing Program. So it's understandable that hospitals care a great deal about HCAHPS. But the survey scores should not be seen as a proxy for good medicine.
It's true that good medicine may be difficult to delineate, much less quantify.   As Justice Potter Stewart famously said of pornography: It's hard to define, "but I know it when I see it".
I have seen plenty of medicine practiced over the past 24 years. Most of it I would characterize as good or better. During that time my husband was hospitalized 14 times – often for long stretches.
What I have learned about assessing his needs and advocating for his care is that the art and science of medicine are equally vital to the patient's wellbeing and recovery. Just as test results portray only part of a patient's total picture, so too do survey scores tell only a portion of the story.
Survey results don't measure the compassion and care of doctors and nurses, the quality of the relationship between the patient and the doctor, or the intuition a doctor brings to a complex diagnosis.
Nor do survey results reflect innovations that hospitals undertake to improve operations, increase employee satisfaction and enhance patient experiences.   Progressive approaches can produce impressive clinical outcomes while boosting patient satisfaction along the way. Good medicine, after all, is good for patients, health care providers and hospitals alike.
Excela Health, a non-profit, three-hospital health system in Western PA, combines collaborative care with lean management. Hospital staff work together on quality of care as well as daily problem solving. Patient complaints are down considerably, employee satisfaction is up significantly and cost savings are measurable.
HCAHPS aren't ignored. The patient experience stands at the forefront of the system's priorities and metrics. But there is also strong focus on maintaining a culture where all staff feel better about their work because it translates to better care for their patients. That's not measured on the standard survey.
A few hundred miles away in Baltimore, at the University of Maryland Medical Center, an integrative medicine program offers a team approach for treating the whole person, not just the illness, focusing on the physical, emotional and spiritual health of the patient. Their efforts are designed to help people get out of the hospital faster and reduce readmissions.
Hospitals must continue paying close attention to their HCAHPS. They have no choice. But patient satisfaction scores, even good ones, should not be confused with enlightened patient care. In other words, the business of medicine is no substitute for the practice of good medicine.
Bonnie Friedman is a professional communicator specializing in patient advocacy, worker safety and health, and related issues. Prior to starting her own business, she served as Communications Director of the Occupational Safety and Health Administration and worked at other federal agencies including the National Institutes of Health. She is currently writing a book on how to advocate for a loved one in the hospital. You can follow her on Twitter @ https://twitter.com/Bonniecomm
.