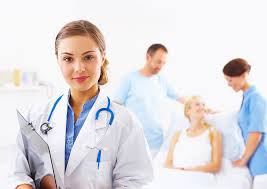 Managing With Data in Managed Care Organizations
In the increasingly complex world of healthcare, data based management is becoming increasingly important.  This is especially true for Managed Care Organizations, those organizations which oversee the healthcare needs of increasingly large segments of patient populations across the country.  But, knowing which data is critical to measure, and how to apply this to daily operational decision making continues to remain a challenge for many organizations.  This blog post will take a look at critical points of data that every healthcare organization should be examining, and will identify how this data can shape management decisions leading to a more financially healthy organization.
Three Critical Data Points for Managed Care Organizations
If your MCO looks at nothing else, the following three areas warrant careful and thorough analysis.
1. Trend Analysis
2. Utilization Drivers; and
3. Symmetry of Incurred But Not Reported (IBNR) and Accounts Receivables (ARs)
We will dive into the details of the impact of these data points in a moment, but first, let's examine how these three components offer the potential to provide a wealth of information for top level Managed Care Organization leaders.
CFO- Critical data points allow for Managed Care Organizations Chief Financial Officers to understand the most critical revenue trends and track these against productivity
Medical Officers- Data points allow the Medical Officers of a Managed Care Organization to gain a global understanding of clinical productivity, and develop truly data driven care decisions
Contracting Officers- Data allows the contracting officer to have a comprehensive knowledge of utilization drivers, and the power to tie this back directly to delivery expenses
Managed Care Provider- Managed Care Organization providers can utilize this same data to prepare for contract negotiations, understand the results of negotiations, and have capabilities for future forecasting
Administrators- Can utilize data to make the business case for imposing administrative controls and can provide future forecasting capabilities to gauge the efficiency of programs and administrative services
If your Managed Care Organization has been focused on the "what" of reporting, it may be time for a paradigmatic shift in mindset.  Real action in reporting comes from understanding the "Why" behind the data.  Let's take a look at our three critical data areas to measure, and dive into each a bit more.
Managed Care Utilization Drivers: A Primer on Utilization Data
There are four basic building blocks in the analysis of Care Utilization which are (1) Units (Days, Visits, Units) (2) Rates (Billed Charges, Units Rate) (3) Consumers (Unique, Count, Total Population), and (4) Time Period (FY, CY, QTR, MTH)
With these four basic building blocks of collected data, your Managed Care Organization will not only be able to identify the "What's", but can begin to apply trend analysis to drill down to the "Why's."   These data building blocks are the fundamental keys of any kind of reporting programs which will have the capacity to positively impact change for Managed Care, and your Managed Care Organizations first step in an examination of reporting should be to ensure that you have collected all of the above metrics in a way which is consistently and easily reportable.  Critical "Dashboard" style reporting should be created utilizing this information and a great reporting dashboard may include the following reports:
Dollars
 Units
Consumer count
Dollars/Unit
Dollars/Consumer
Units/1000
Units/Consumer
Per Member Per Month Calculations
Unique Consumer
Unique Consumer/Population
By ensuring that you have the fundamental building blocks of data required to effectively base decisions on data in a Managed Care Organization environment, you provide yourself with the capability to create multi-faceted reporting with the capabilities to drill down to a vast variety of underlying business issues, and identify significant trends related to cost and utilization.
Trend Analysis For Managed Care
Once the basic data components needed for the organization are in place, and reportable in a consistent and regularly recurring manner, Trend Analysis can be utilized to take a deeper dive into some issues, or historic areas of concern in an organization.  Trend analysis utilizes mathematical techniques to evaluate a history going back for a specified amount of time.  It utilizes this history to pinpoint trends in the data, and generates information that is guided by historical data and which uses this historical data to predict future trends.
For Managed Care, the goal is to provide optimal care in the most financially responsible way.  If a Managed Care Organization is noticing an increase/decrease in the cost of care over time, they will want to determine what the drivers are.  for instance, is it the number of consumers, the number of units, the rate of caring for these consumers, or the number of units per consumer?  Without this understanding, which can be gleaned from trend analysis, you can not create business solutions.
IBNR/Accounts Receivable Reporting in Managed Care Organizations
Incurred But Not Reported, or IBNR numbers are the dollar amount the payer expects to pay for services rendered through a managed care provider which have not yet been processed.  Accounts Receivable is the dollar amount for services rendered by the provider who has yet to receive payment.  Each of these points of data varies in its impact, and each can be calculated in a variety of ways.  For instance, common IBNR reports can be claims based, authorization based, or blended models.  These reports can assist in providing the hard dollars and sense financial numbers behind organizations, and can assist CFOs and CEOs determine relevant cost drivers as well as identify opportunities for change. No matter which methodology utilized to review these metrics, they will continue to be key components in creating strong data based decision in Managed Care Organizations.