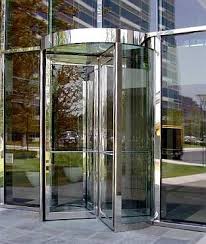 For many hospitals, the emergency room is the busiest place for both staff and patients. Overcrowding, long wait times and inefficient care plague a lot of U.S. hospitals and there is a growing need for solutions. Not only is the overutilization costing money, but it is affecting patient satisfaction scores, meaning that hospitals aren't meeting their annual measures.
Of course, there are times in the life of any emergency room, when it's unavoidably busy: during summer months, hospitals that are in prime vacation areas need to plan for an influx of one-time patients. In the event of a disaster or outbreak of communicable illnesses in a community, utilization of emergency room services are certain to skyrocket. But what about in general, when physicians find that they are treating patients who, ultimately, do not need emergency services – meaning that patients who do are left in a lurch?
There are certainly steps you can take to reduce the over-utilization of emergency services at your hospital. Check the list below to see what you could do to improve your numbers.
1. Limit Opioid Prescriptions
Patients may be drug-seeking or, they may legitimately need the narcotics they are taking – but in either case, the emergency room is not the place to get this prescription refilled. Unless the need for narcotics is from an acute illness or injury, the emergency room should not be the "fast food" equivalent to the pharmacy.
2. Know the Primary Care Doctors In Your Community
Many patients who over-utilize or incorrectly utilize ED services do so because they lack a primary care doctor. You can combat this by knowing the PCPs in your community -and how to best refer patients to them. Keep an updated list at the nurse's station.
3. Know What Patients Have Asked For Narcotics Before
Not only is this important from a legal perspective- so you can identify potential drug-seeking patients, but it will also help you see patterns in a patient's usage. When a patient makes a request for opioids, make sure it is noted in the chart. Then, if they return a few weeks later, even if they see another doctor that physician will be alerted that they could be drug-seeking.
4. Know the Mental Health Resources in Your Community
Just like you would want to refer patients to a primary care doctor, patients who have ongoing struggles and needs due to mental illness need to be referred to the appropriate services. Of course, there are times when patients are utilizing the emergency room in emergent mental health situations, and at this time they would be referred to inpatient services.
5. Develop Urgent Care or Minor Treatment Centers
One of the best ways to reroute some of your emergency department traffic is by utilizing or creating an urgent care clinic or minor treatment area within your healthcare organization. These places are equipped to deal with minor injuries and illnesses that might divert attention away from more critical patients if they were left up to the ED staff.
6. Make Sure ED Patients Have a Care Plan
To avoid multiple ED visits or readmissions, make sure that when patients are discharged they have a follow-up plan and know who to call if they have questions about their treatment, any medications or what to do if they don't get better. Many patients can be confused about when they should return to the ED -and when a call to their Primary Care Office would suffice.
7. Offer a 24-hour Hotline Staffed by Nurses to Field Questions
While this might not be feasible for all hospitals, if it can be managed, it will certainly help to guide people to the correct resources, eliminating high utilization of emergency department services.
Comments 
What other ways is your hospital trying to reduce readmissions and emergency department over-utilization? Let us know in the comments or tweet us your ideas!