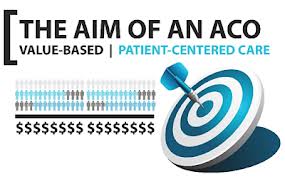 Are you confused about ACOs – what they are, how they function, what their purpose is? We have all heard the term ACO and most of us know that stands for Accountable Care Organization. Stretching past these basics, the waters become a bit more muddied. So what is an ACO and how does it work? Do you have 6 minutes? Following is a great video created by CMS.
The video gives a great overview of what an ACO is as well as the goals. Some of the highlights include:
What is an ACO?

What does ACO stand for?

What is the Triple Aim of an ACO?

How do ACOs address transformation of healthcare and guiding patients through different stages of their life and meeting their healthcare needs?

How do ACOs benefit both patients and care providers?

How do ACOs fit in with PCMH (patient centered medical home)?

What is meant by care coordination?

How do we move from treating just the physical ailments to treating the whole patient (body, mind, emotional, social?

How do care managers fit into the ACO model?
We hope you enjoy this video – only a bit over 5 minutes! To contact BHM, CLICK HERE.
Where are you in your ACO transition? Are you doing research? Have you completed research and deciding whether or not this model is right for your organization? Are you in the initial stages of creation? Are you aggressively going through the process? Are you in the final stages? Have you already setup an ACO? If so, are you achieving success?