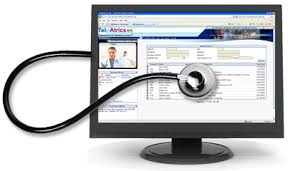 No doubt that in the coming years, telehealth will become a fundamental part of how doctors diagnose and treat patients. Of major concern for both providers and patients is, if this new technology becomes commonplace, who will pay for it?
Telehealth, like most medical interventions, isn't cheap. In order to have computer systems that can be used for teleconferencing, as well as the HIPAA compliant programs for videos

[editor's note: of which Skype is not]. Then, of course, after the initial purchasing costs come the costs of implementation, the cost of training and the cost of ongoing maintenance of the programs and systems. It probably seems that taking on telehealth is an endless rabbit hole of costs, but the real question is, what will the return on investment be – and can any hospital really take the risk of being left in the dust as technological time marches on?

Many groups are lobbying for Medicare to cover telehealth services under the "21st Century Cures" initiative. The initiative was set forth by U.S. Energy and Commerce committee as a method for creating awareness and gathering support for the future of healthcare technology – including, of course, telehealth and telepsychiatry. The initiative knows that the difference between a dream and reality when it comes to healthcare is money- and that if the implementation of telehealth, and subsequent treatment protocols, aren't covered by insurance (especially public health insurance) the number of patients that the interventions are likely to reach is low.

Several groups are backing the campaign for Medicare to cover telehealth, including The American Telemedicine Association, The Healthcare Information and Management Systems Society and The Telecommunications Industry Association. In their stakeholders letter from 09/26, they wrote  "telehealth and remote patient monitoring should be the cornerstone of a 21st century health care system and should be a covered benefit".

These groups are hoping that they can convince Medicare to cover telehealth for accountable care organizations, critical access hospitals, remote monitoring of patients with severe chronic conditions (like CHF or COPD), bundled payment programs and patients who are home-bound or receiving home-based dialysis. The groups that are lobbying for coverage know that since telehealth is on the rise, by having the public sector cover the services, it would put them ahead of commercial payers – who have only begun to sporadically embrace telehealth. It is, after all, government health plans which have longed been blamed for unwise spending, and telehealth's demonstrable cost savings may be part of the remedy.