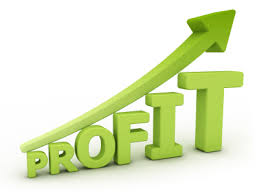 2014 was another year big year for healthcare. As we continue to move toward a more patient-centered and transparent healthcare system, so too continue the changes to our payment models, insurance coverage and commitment to patient outcome measures. While there were many changes to keep track of, three things seem to have defined the progress made in the scope of revenue cycle improvement.
Moving to Value-Based Care | Revenue Cycle Improvement
The ongoing movement away from fee-for-service models of physician compensation to value-based payment has defined more than just the revenue cycle; it's been a defining move in all of healthcare reform. After the ACA, healthcare organizations were challenged not just to define and pursue value in the care they provide, but the pursuit became inextricably linked with financial incentives. The number of organizations making the transition to ACO status continues to grow; there are now more than 600 in the U.S. As the number continues to rise, Medicare and Medicaid continue to adjust their expectations and reward/penalty procedures accordingly, keeping the focus on coordinated, low-cost care.
Of course, thinking about healthcare in terms of improving patient outcomes has implications that stretch far beyond reimbursement: healthier patients mean healthier populations. On the whole, making the shift to value-based care is almost common sense. The fact that it's being done, by and large, as a means to incentivize burnt out physicians to provide the best quality care they possible can, all while considering cost, is somewhat of an aside. Healthcare, in essence, should always be about providing care that is comprehensive without breaking the bank, because that's a solid operational philosophy in most industries, not just healthcare.
Mergers & Acquisitions versus Consolidation | Revenue Cycle Improvement
Along with the ACA came the formation of those 600 some ACOs – predominantly through mergers and acquisitions when it began. However, this year we saw more consolidation than anything else between healthcare systems. Since coordinated care is a major focus across the board, it makes sense that consolidation has become the preference for healthcare organizations. There's a lot being asked of not just administrators and financial stakeholders, but physicians too – aligning with other like-minded practices to share risk, cost and ideas is a smart move for reasons outside of what an ACO requires.
Combining the assets, expertise and energy of multiple physician groups may be, at first glance, a matter of survival. It's become more important than ever for healthcare organizations to assess – and mitigate – risk, and for this reason consolidation has become more and more appealing as a means to share financial risk, especially as the demands of healthcare reform continue to be placed on physician's shoulders.
Technology | Revenue Cycle  Improvement
Healthcare technology is likely to continue to impact all of healthcare as technology as a whole spirals onward into infinity – in the last twenty years our entire world has shifted because of advances in technology. So much of what we can achieve, not just in terms of patient care, but in coding, billing and claims is done through computerized programs that allow us to track and analyze years worth of data. This insight into billing and coding practices will continue to provide organizations with invaluable information as they move forward reformations of their own.
Technology evolves at such a rapid pace, however, that it can be a challenge to stay on top of innovations as they occur, and implement them in real-time. While it's often hard for organizations to do, constantly reassessing their procedures and policies, and asking "Can we do this more efficiently? Can we do this for less cost?" will help to stay on top of not just the demands of healthcare reform, but take advantage of those natural segues into implementing new technology. Sometimes it doesn't even have to be the implementation of an entirely new process: stagnation can be remedied by small, but frequent changes. You might not require an entire overhaul, but a few key updates and refreshers could breathe new life into an old, ineffective process.
What do you think was the most defining moment for revenue cycle improvement in 2014? Do you agree with our top three? Tweet us @bhmhealthcare with choices.