As more and more healthcare providers hop on board with accreditation, you might be wondering which one is right for your organization.
Today, we'll take a look at one accreditation in specific: The Joint Commission (TJC). We'll look at the costs and benefits so you know what to expect before jumping in with both feet.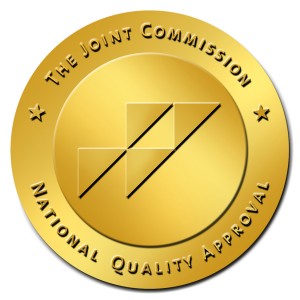 Overview of TJC
An independent, not-for-profit organization, The Joint Commission accredits and certifies more than 20,000 health care organizations and programs in the United States. Joint Commission accreditation and certification is recognized nationwide as a symbol of quality that reflects an organization's commitment to meeting certain performance standards.
Costs
TJC accreditation typically makes up 10-15% of the annual fees a hospital pays for a financial audit, and the surveying process can cost somewhere in the ballpark of $10,000-$45,000. These costs are offset, however, by the benefits that are associated with accreditation (and we'll get to that in a minute.)
According to the TJC website, costs are calculated as follows:
Fess are divided across a three year period using an annual fee.  The survey fee in the first year makes up about 60% of the total cost, and you'll pay that in the first year with the additional 40% paid over the following two years. There are no extra charges for surveyor travel, etc.  Actual cost will depend on several factors (such as the number of locations you have and the volume of individuals you serve.) Estimates are available by calling (630) 792-5115.
Benefits
The benefits of TJC accreditation are many. Here are a few advantages to can expect to see from completing the TJC accreditation process.
Organize and strengthen patient safety efforts
Strengthen patient confidence in the quality and safety of care, treatment and services
A competitive edge in the marketplace
Improve risk management and reduction
Possible reduction in liability insurance costs
Provide education to improve business operations
Provide professional advice and counsel, improving staff education
Provide a customized, intensive review
Enhance staff recruitment and development
Provide authority for Medicare certification
Recognized by insurers and other third parties
Provide a framework for organizational structure and management
May meet regulatory requirements in certain states
Provide practical tools to strengthen performance
As you can see, TJC accreditation has multiple benefits that impact not only the payer side of healthcare, but everything from patient satisfaction to state regulations.
Accreditation is a symbol of excellence and represents a commitment to quality and patient safety that instills trust and confidence in current and potential relationships with customers, patients, provider, patients, and employees.
What are my options?
Want to see five different accreditations compared side by side? We've pulled that information together for you. Access it here.