The National Committee for Quality Assurance (NCQA) is searching for early adopters of its newest delivery system evaluation program, the Patient-Centered Connected Care Recognition (PCCC).
About Patient-Centered Connected Care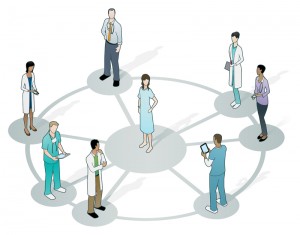 With the uptick in Americans receiving care in retail-based clinics, urgent care centers, and employer-based facilities, it sometimes leads to a more disjointed healthcare system and gaps in quality. Patient-centered connected care evaluates sites delivering outpatient care to ensure they communicate effectively with a patient's other physicians for integrated, patient-centered care.
The standards for evaluation are evidence-based and study how providers collaborate with patients and fellow providers.
"NCQA's Patient-Centered Connected Care program is a paradigm shift in accountable care that will help ambulatory care settings collaborate with primary care, to provide continuous patient care," said Randy Curnow, MD, Vice President of Medical Affairs, Mercy Health Physicians.
Benefits
The early adopters of this new program will receive:
A discounted survey cost
Free webinar training
Free print materials on guidelines and standards
This NCQA recognition helps early adopters:
Showcase a commitment to quality patient care
Show collaboration with healthcare providers
Keep patients in the loop and involved in their care
Improve procedures by measuring them against best practices
Endorse readiness for value-based contracts
Program Details
To be eligible for the PCCC seal, site must:
Connect and share information with primary care providers
Send patient to appropriate external providers when neccesary
Use evidence-based decision support in care with culturally appropriate services
Use ePHI to collect and store data
Measure and improve quality on an on-going basis
Those interested in the PCCC program can get more information here.
NCQA
NCQA accreditation programs evaluate delivery and coordination of care to ensure that patients receive the right care, in the right amount, at the right time. Sites awarded an NCQA seal demonstrate that they deliver quality care using the latest clinical protocols. More than 40,000 clinicians in more than 8,000 practice sites have earned recognition through NCQA's Patient-Centered Medical Home (PCMH), the nation's most popular PCMH model, and Patient-Centered Specialty Practice (PCSP) Recognition programs.