When searching for ways to improve your internal revenue cycle, it can be difficult to know where to begin. And in the fast-paced world of healthcare, you might not have even thought about taking the time to pause and look introspectively at your operations as a way to improve the revenue cycle.
Today, we'll go over some of the areas you should dive into when looking to improve your financial standing in 2015.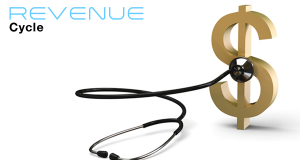 1. Coding
With the transition to ICD-10 coming in a few months, it's important to make sure you have the bandwidth to handle these changes. Staff may need to undergo additional training, and you may even consider bringing in more employees or outsourcing to a third party. This process needs to run as efficiently as possible to keep the internal revenue cycle moving.
2. Tighten Up Your Denial Management
Currently, only 35% of providers actually appeal denied claims…and 25-30% of all claims are denied. By dedicating resources to your denial management and using technology that makes the process more seamless, you can scoop up those dollars that would initially have fallen through the cracks and identify the areas where things seem to go awry. Don't let denials be the final say.
3. Streamline Claims Processing
By automating the claims processing piece of the puzzle, you can reduce administrative costs, cut down on errors, and move more quickly through the process. Having strong relationships with your payers will also help ensure a more effective model of claims processing and will make the bottlenecking effect out of the picture.
4. Identify Your Weaknesses
Do an audit of your revenue cycle and look for areas where you seem to be stumbling. These areas might be:
The amount of collections you're handling
Claim rejections
Patient communication
Poor payer relationships
Day of service payment collections
When you can pinpoint the areas that need some extra help, you can zero in on those and help make the entire internal revenue cycle stronger as a result.
5. Improve patient payment process
Do your patients know what to expect when a bill arrives in their mailbox? Are they contacted by your billing department if payment isn't received within a designated time frame? Improving patient communication is an area in which a few simple adjustments can make a big difference. And when patients know what to expect in regard to the billing process, they feel more comfortable seeking out care.
Still need help? BHM has helped clients see a 22% improvement in internal revenue cycle cash flow. We're experienced within the arena and know exactly what to do to get you back on the right track.
Learn more here.