There's a lot to learn when you're considering accreditation, and NCQA is no exception. That's why today, we wanted to cover some of the most frequently asked questions surrounding the NCQA health plan accreditation process, the numbers, and more.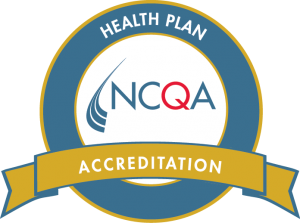 Ranking
NCQA ranks many different types of organizations each year. In fact, according to their website, the most recent data from 2012-2013 shows:
Private/Commercial: Of 574 plans eligible for consideration, 474 private (commercial) plans reported enough data to be ranked.
Medicaid: Of 233 plans eligible for consideration, 115 Medicaid plans reported enough data to be ranked.
Medicare: Of 512 plans eligible for consideration, 395 Medicare plans reported enough data to be ranked.
These different bodies are ranked in two main categories: Clinical quality and patient experience. Line data and accreditation standards are also factored in as well.
As far as which plans are ranked, all health maintenance organizations (HMO), point of service (POS) organizations and preferred provider organizations (PPO) with coverage in the 50 states, DC and Puerto Rico are included in the final rankings. Plans are divided into 3 groups and ranked separately based on product line. PPO and HMO/POS plans report on the same numbers and are compared in the same list. Medicare plans are required by the Centers for Medicaid & Medicare Services (CMS) to submit are included in the published rankings.
Earning Points
Health plans earn points by completing NCQA accreditation, an independent review of health plan systems, processes and results on multiple facets of care, service, and efficiency. A NCQA Accreditation Survey involves onsite and offsite studies conducted by a survey team of doctors and managed care experts.
The NCQA health plan accreditation score allows plans to earn up to 15 of 100 possible points. It is calculated by dividing the actual standards score received by the possible standards score, and multiplying by 15 (i.e., actual/possible * 15). Unaccredited plans receive a score of "0" (zero) on this part of the scoring.
Timeline
Plans must submit all HEDIS and CAHPS data by the June 17th deadline and accreditation standard scoring results by June 30th to allow time for quality assurance. Data submitted after this date will not be used.
Once the data for the current year is received and validated by NCQA, the list of measures is reviewed once more. If additional measures need to be removed for low reporting, the Methodology Overview is updated and re-posted to the NCQA Web site as soon as possible, but no later than July 31st.
NCQA Health Plan Accreditation: No Sweat
The more you know, the better you can prepare. Plus, when you work with an outside consulting group, the process becomes even more painless. For a full list of FAQs provided by NCQA, go here.