[March 15, 2015, AJHP News]

According to a press release, a January 16th notice to state survey agencies gave new details about Medicare's rules for compounding practices and other pharmacy activities at critical access hospitals.

A substantial part of the 90+ page CMS report addresses pharmacy practice, including sterile and nonsterile compounding; infection prevention & control; medication safety, handling, administration, and storage; as well as contracted operations.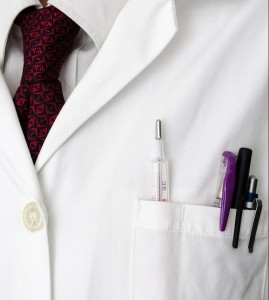 Surveys
State survey agencies are required to certify hospitals not accredited by a deeming organization, such as the Joint Commission, meet the Medicare program's conditions of participation.

According to CMS, about 83 percent of hospitals overall but just 33 percent of critical access hospitals in FY2013 were Medicare-certified through an accepted agency, hinting that state survey agencies play a vast role in ensuring that critical access hospitals meet Medicare's CoPs.

But federal regulations require accrediting bodies with deeming authority to employ survey tactics that are similar to those used by state survey agencies, including new requirements imposed by CMS.

A Joint Commission spokesperson said the accrediting agency has re-worked its standards for critical access hospitals last year to meet regulatory changes in CMS's state operations for critical access hospitals.
Compounding
The CMS document officially establishes United States Pharmacopeia (USP) chapter 795 as the minimum standard for practices related to nonsterile compounding and USP chapter 797 for compounded sterile products.

USP chapter 795 has been an enforceable standard since 2000, meaning that state boards of pharmacy and other organizations can use it as the basis for fines and other adverse actions against noncompliant regulated entities. Chapter 797 has been enforceable since 2004.

According to CMS, critical access hospitals that contract for compounding activities must have access to the vendor's quality assurance data to verify compliance with USP chapters 795 and 797. Each hospital must document that it obtains and reviews this information. CMS also expects vendors to follow state laws and meet the requirements of Section 503A of the Food, Drug, and Cosmetic Act that relate to the compounding of human drug products.

Hospitals also have the option to contract with FDA-registered outsourcing facilities to obtain compounded sterile products. Also known as 503B entities, outsourcing facilities are FDA regulated and must use current good manufacturing practices—the same standard to which drug manufacturers are held, with some exceptions.

A 2014 Massachusetts law codified USP chapters 795 and 797 as the standards for pharmacy compounding in the state. In addition, after June 30th of this year, all pharmacies in the state that perform sterile or nonsterile compounding must be licensed by the state.

FDA's commissioner in January 2014 urged hospitals and other healthcare facilities to buy compounded sterile products from FDA-registered outsourcing facilities exclusively. The agency also suggested state boards of pharmacy to request that out-of-state pharmacies that ship compounded sterile products into the state register with FDA as outsourcing facilities.

The CMS document acknowledges FDA's preference for hospitals to use official outsourcing facilities to obtain compounded sterile products. But the facilities do not yet appear to be fully meeting federal regulators' expectations.

See the full article at AJPH.