The demand for behavioral health services across the continuum of care is high, with 20.1% of adults with a mental illness reporting that they are unable to get the treatment they need. However a major shift in healthcare could be on the horizon. On July 6, 2016, The House of Representatives passed The Helping Families in Mental Health Crisis Act, a bill focused on mental health reform. Many are saying it's the most significant bill targeting mental health since the 1963¹.
The Helping Families in Mental Health Crisis Act hopes to address major issues in the mental health system by refocusing the way the US treats and thinks about mental illness. The bill, which has been in the works since 2013, comes at an optimal time in the behavioral health arena as many providers and payers are integrating behavioral health programs into their organizations.
Main Takeaways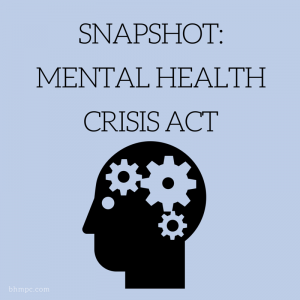 Provide more beds for short-term hospitalizations for people with mental health issues
Appoint a new assistant Secretary of Mental Health and Substance Use Disorders to help improve SAMHSA
Change HIPAA and health information laws to "allow parents and caregivers of mentally ill adults to receive medical information to assist in their care¹."
 
The Helping Families in Mental Health Crisis Act is a big step in the right direction for mental health reform. We expect to see behavioral health integration, by both payers and providers, grow over the next few years. Integration can not only crack the stigma surrounding mental health but can also pave the way to better quality of care and access to mental health services.
You can read all about The Helping Families in Mental Health Crisis Act here.