. CLICK
HERE
to learn more about how BHM helps your organization.

---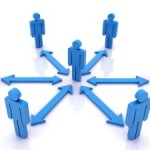 The shift to accountable care and value-based payment models is taking healthcare by storm. Accountable Care Organizations (ACOs), which focus on shared accountability and quality improvement, are becoming a popular model for many healthcare organizations looking to move forward in the new era of healthcare. Around 7.7 million Medicare beneficiaries receive care from an ACO. This has resulted in better care for the beneficiaries and a reduction in total costs.
The Centers for Medicare & Medicaid Services (CMS) released the  2015 quality and financial performance results for Medicare ACOs. The results show that as ACOs grow in popularity, they continue to improve the quality of care for beneficiaries and generate cost savings. Because of the growth in the success of ACOs, the CMS will be giving 1/3 of ACOs bonuses. These bonuses will be attached to performance and quality marks.
The Obamacare accountable care program had a total of $466 million medicare savings in 2015
However, fewer than 1/3 of ACOs actually qualified for bonuses in 2015 (125 out of the 400 ACOs)
According to Morning Consult, ACOs have saved $1.29 billion since 2012
ACOs in the Medicare Shared Savings Program reported improving on 84% of the quality measures that were reported in both 2014 and 2015
"Accountable Care Organization initiatives in Medicare continue to grow and achieve positive results in providing better care and health outcomes while spending taxpayer dollars more wisely." Dr. Patrick Conway, CMS Principal Deputy Administrator and Chief Medical Office
Pioneer Accountable Care Model
The Pioneer ACO Model was design to help organizations already experience in coordinating patient care.
The Results
The cohort of Pioneer ACOs decreased by 1/3 between PY3 and PY4
Pioneer ACOs still generated total model savings of over $37 million
Of 8 Pioneer ACOs that generated savings, 6 generated savings outside a minimum savings rate and earned shared savings
Of the 4 Pioneer ACOs that generated losses, 1 generated losses outside a minimum loss rate and owed shared losses
The mean quality score among Pioneer ACOs increased to 92.26 in PY4 from 87.2% in PY3.
"The mean quality score has increased in every year of the model, with a total increase of over 21 percentage points since the first year"
Of the 12 Pioneer ACOs, 9 had overall quality scores above 90% for PY4
[email-download download_id="69912″ contact_form_id="67945″]
Accountable Care: The Medicare Shared Savings Program
The Medicare Shared Savings Program was created by CMS to help facilitate coordination and cooperation among providers. "The program encourages providers of services and suppliers (e.g., physicians, hospitals, and others involved in patient care) to create a new type of health care entity, an ACO. ACOs agree to be held accountable for improving the quality of care for patients they serve while reducing health care spending. ACOs that improve quality and reduce spending receive a share of the savings achieved¹."
Shared Savings Program ACOs generated total program savings of $429 million
ACOs with more experience in the program were more likely to generate savings above their MSR
83 ACOs had health care costs lower than their benchmark, but did not qualify for shared savings, as they did not meet the minimum savings
Shared Savings Program ACOs that reported quality in both 2014 and 2015 improved on 84 percent of the quality measures that were reported in both years.
As ACO success continues to grow, there will be opportunities for new applicants seeking to join these programs. By moving away from fee-for-service payment models, the ACO helps to provide incentives, changing how care is given and paid for in this country.
Highly successful accountable care organizations share certain best practices including the development of internal best practices addressing efficiencies and increasing member value. CLICK HERE to learn more about how BHM helps your organization.