. Based on current growth trends it is predicted by 2020 approximately 70 million people will be covered by an ACO. CLICK
HERE
to learn more about how BHM helps your organization.

---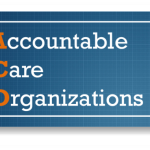 The shift to accountable care and value based payment models is coming. Accountable Care Organizations (ACOs) are just one of the value-based models making waves throughout the healthcare industry. Based on current growth trends it is predicted by 2020 approximately 70 million people will be covered by an ACO. Focusing on shared accountability and quality improvement, ACOs have become champions of the healthcare triple aim. Not to mention a major player in CMS' plan to tie a large percentage of payments to value by 2017. As ACOs soar in popularity now is the time to weigh your options. Are you are thinking or making the transition to an ACO? What are the benefits?[email-download download_id="69912″ contact_form_id="67945″]
Why ACOs?
In a recent article for Health IT Outcomes, Ken Congdon defines the three most important and basic qualities of an ACO:
1. They aim to improve care quality and the patient experience while reducing costs.
2. They're responsible for managing populations of patients.
3. They accept risk — both clinical and financial." Ken Congdon
Benefits of ACOs
ACOs are provider lead organizations will a strong base for primary care.
ACOs are collectively accountable for quality, costs and the full continuum of care for patients
Value-based payment models are key to the ACO model
ACOs focus on reliable and progressive change
ACOs support cost savings by zeroing in on the change and improvement of care
Benefits of Value Based Payment Models (such as the ACO)
Reduction of waste and unnecessary or duplicate testing/services
Increased quality of care and better patient outcomes
Value over volume and quality over quantity
Introduction of Patient centricity, allowing for a two-way dialogue
While the concept of accountability becomes important across the healthcare continuum, ACOs are put in an interesting position. The ACO model may be one that is adopted by organizations who aren't looking to make a full transition but find the basic elements of the ACO model helpful.
Click HERE for a useful ACO resource from URAC.
Highly successful ACOs share certain best practices including the development of internal best practices addressing efficiencies and increasing member value. CLICK HERE to learn more about how BHM helps your organization.