CLICK HERE and schedule time with our Healthcare Experts.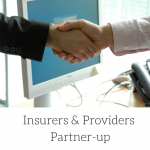 An article in Managed Healthcare Executive, reports that joint ventures are gaining steam as plans and providers look for ways to work together to provide higher-value care.
About 13% of all U.S. health systems offer health plans, covering about 18 million members—or 8% of insured lives. according to a report from McKinsey & Company. Also according to the company, the number of provider-owned health plans is increasing about 6% each year.
At the center of one recent venture is a 500-physician network and numerous hospitals and outpatient centers in North Texas. Aetna insures about 700,000 individuals in the region.
Fully-insured and self-insured products will be offered to employers and consumers in 14 counties in the Dallas-Fort Worth Metroplex starting in January 2017, pending regulatory approval, according to a statement from the companies.
The joint venture is not the first time Aetna—which plans to transition 75% of its contracts to value-based care models by 2020—has paired with a hospital system to create a new health plan.
Back in 2013, Aetna and Inova Health System established a similar health plan partnership in Northern Virginia.
"Fee for service is not sustainable. I have yet to meet a hospital administrator that doesn't realize it," – Gary Thomas, CPA, president of joint ventures for Aetna
Several Factors for Joint Ventures
Changes in the payer environment have encouraged the consideration of joint ventures between historically opposing groups.
Private payer population is shrinking dramatically, from about 42% to 34% between the 1980s
Population health is also demonstrating results
Health systems and payers are looking to reduce the estimated 30% waste in the system
Thomas says the benefit of the joint venture is through collaboration on the clinical and the claims sides, and making joint investments to support teams. "That's where we get at the waste redundancy and see improvements."
This is where organizations, like BHM, can help. Both payers and providers contract review services from BHM which makes for a clear understanding of the both sides of the joint venture.
Contracting for review services allows for unbiased, third-party reviews using a system that integrates smoothly with embedded systems for both payers and providers. This immediate IT system 'handshake' let's both parties, in these joint ventures, to focus on the patient experience and lowering other redundant operations.
From secure reimbursement networks to strategic planning consulting, BHM has connected payers and providers since 2002. CLICK HERE and schedule time with our Healthcare Experts.