BHM, as an IRO industry leader, prides itself on accurate, on-time determinations. Download provider services flyer HERE, payer services flyer HERE, or Contact BHM to find out more about how BHM can assist your organization.

Last year, we published a blog about Washington State's IRO Transparency Project. As the ACA evolves into the next phase of healthcare, states continue using tools and resources developed over the past five years. BHM's continues in its role as a leader in IRO services with an update on Washington's project.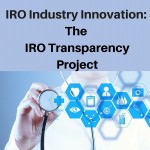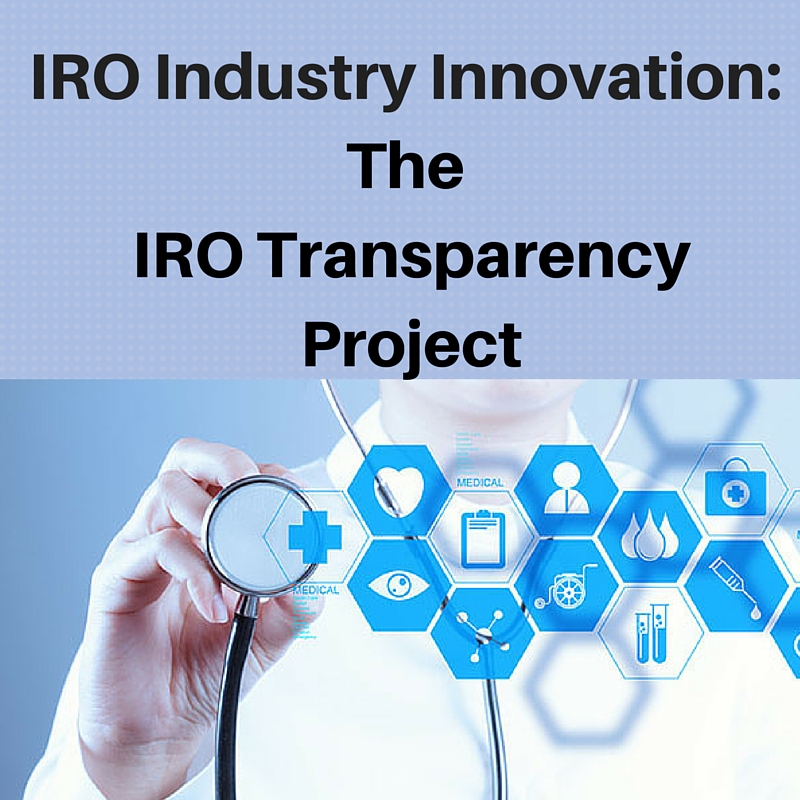 Independent Review Organization are recognized as a means to ensure independent, objective medical reviews that balance the interests of the patient and care which provides optimal outcomes. Washington State combined the benefits of IROs and member benefit improvement into an innovation called the IRO Transparency Project.
Improving Washington State's Independent Review System
According to a report compiled by Northwest Health Law Advocates, which was conducted to both analyze Washington's IRO system and provide recommendations for improvements to the system,
"IROs review health care insurance claim denials after an insured plan enrollee" has exhausted the insurer's internal appeals process.  The IRO process thus adjudicates claims disputes, as distinct from providing or managing health care services."
The report, which was disseminated in Jan. 2015 found that there were two primary areas in which the IRO system for Washington could be improved.   One key area of importance, which was highlighted in the report, was the need to establish a system that took into account the evolution of medical treatments and standards.
The report states that "it is important to have an insurance appeal system that considers developments in medicine as part of claims decisions.  The IRO process can serve to correct trends in insurer decisions, such as denials of claims as not 'medically necessary' or not 'experimental/investigational.' Regulators can review these trends as part of their oversight responsibilities."
IRO Transparency Project Background
The state of Washington is stepping up to accept this challenge in transforming their Independent Review Organization system in a number of meaningful ways, the most predominant of which is the IRO Transparency Project. The IRO Transparency Project began in 2013.  According to the IRO Transparency Project website "Independent Review Organizations (IRO) provide consumers with another option for appealing a denial of a health insurance claim if they've already been turned down by their health insurer.  The Office of the Insurance Commissioner is working to create more transparency and oversight of the IRO process through a three-phase project."
Indeed, Phase One was completed in Dec. 2014, and included a 2013 report showing which health insurers requested an IRO Independent Medical Review, and other limited data about the process.  This report can be found here: IRO Transparency Project Phase 1 Report
Phase Two, which was completed in April 2015 makes the annual reports for IROs public, along with limited information on the outcomes of all appeals.  This report can be found here: IRO Transparency Project Phase 2 Report
Final Phase Results
The third and final phase of the project is currently underway and will include building a searchable database of all IRO decisions, which will include detailed case information.  Here is the link to the functioning search engine: https://www.insurance.wa.gov/consumertoolkit/Search.aspx.
Benefits to Healthcare Consumers
According to the Northwest Health Law Advocates report "In Washington, an effort to create more transparency is already underway: OIC is developing a searchable database of IRO decisions to be launched in 2015-2016.  The OIC database is intended to allow consumers, usually unrepresented in this process, to find decisions like their own, in turn helping them to mount effective external appeals.  The database will also facilitate regulatory oversight and enforcement.  A well designed database could significantly benefit consumers and the OIC in the following ways:"
Creation of uniformity regarding the collection of information about IRO decisions
Improvement of accessibility to review information about IRO decisions
"A person appealing a benefit denial would be able to determine whether there are any previous IRO decisions overturning similar claim denials."
Quality control protocols for IROs as decisions will all contain standard required elements
"Data and trends from the decisions would give the OIC the ability to enforce and regulate carriers when patterns of improper denials emerge."
Washington is moving rapidly to ensure that there is not only a high level of quality for IRO Independent Medical Reviews, but that healthcare consumers have access to this data in a meaningful way and regulators have appropriate information to identify trends and act proactively.  Industry trends indicate that more states may move toward launching similar initiatives.
California was a front runner of IRO innovation, and Washington is now examining their programs and methods to replicate the same meaningful changes for consumers. According to Northwest Health Law Advocates, "the database, along with other reform, would have great value for patients, particularly the majority who must represent themselves in the appeal process."
As an organization which provides the highest level of consistent quality independent medical reviews, while simultaneously understanding the importance of providing meaningful reporting and data throughout the review process, these are projects that BHM Healthcare Solutions, Inc. wholly supports.  To find out more about BHM Healthcare Solutions Independent Medical Reviews click here.
BHM prides itself on accurate, on-time determinations. Download provider services flyer HERE, payer services flyer HERE, or Contact BHM to find out more about how BHM can assist your organization.