The new healthcare bill offers significant changes in an ever-changing healthcare landscape.  BHM clients operate in many sectors, so who better to understand the AHCA impact on providers and payers. Click
HERE
to learn more about how BHM can help you build success through the next phase of healthcare.
---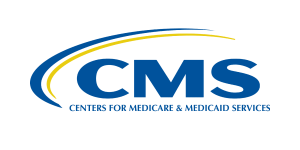 Last week was a big week for healthcare. The American Health Care Act (AHCA) made its debut. Not many people in government or the healthcare industries expect quick passage of the AHCA in this initial form. Understanding the differences with the Affordable Care Act (ACA) sets a framework for the AHCA impact on providers and payers.
Fair to say, every organization must make adjustments and the pressures for building internal, organization-level efficiencies increase. BHM continues focusing on procedures and process improvements, because being lean and nimble never go out of style.
AHCA Impact On Providers
Quarles & Brady, LLP, (provider of quality legal services to a wide range of industries on a national stage) offered in their March 9th, Employee Benefits Law Update, many provisions remain.
Coverage for pre-existing conditions
Community rating rules
Limitation on rescissions
Loss ratio limits
Guaranteed availability and renewability of coverage
Essential health benefits,
Coverage for adult children up to age 26
Caps on out-of-pocket costs
No lifetime and annual limits
The exchanges are also not repealed by the AHCA, but they will presumably wither and die after 2020.

AHCA Impact On Providers
HealthPayerIntelligence.com, in a March 9th article, summarized two major points.
Less Funding: American Hospital Association (AHA) raised concerns over less funding. Richard J. Pollack, AHA President and CEO, wrote in a letter to the House. "[T]he legislation repeals much of the funding currently dedicated to provide coverage in the future…Furthermore, we object to eliminating the funding from some sources, but leaving in reductions to payments for hospitals services."
"If coverage is not maintained at the current level, those resources need to be returned to hospitals and health systems in order to provide services to what will likely be an increased number of uninsured Americans," he added. "The Medicaid changes would disproportionately impact safety-net hospitals, the organization continued. Medicaid funding cuts would further strain safety-net hospital revenue cycles, which already operate on little to no margins. As a result, the hospitals may have to reduce services or eliminate jobs."
Less Insured: [T]he American Medical Association (AMA) called on Congress to reconsider the proposed refundable tax credit modification because it would lead to fewer insured individuals.  "We believe that credits should be inversely related to an individual's income," James L. Madara, MD, AMA CEO and Executive Vice President, stated in a letter to the House. "This structure provides the greatest chance that those of the least means are able to purchase coverage. We believe credits inversely related to income, rather than age as proposed in the committee's legislation, not only result in greater numbers of people insured but are a more efficient use of tax-payer resources."
The opinion from the AMA echoed the findings from the Congressional Budget Office, as reported by Emily Rappleye for Becker's Hospital Review.
The AHCA would reduce the federal deficit by roughly $337 billion over the next decade.
The CBO estimates 24 million fewer Americans would be insured by 2026. By next year, 14 million more people would be uninsured.
The health insurance market is expected to remain stable under the proposed legislation.
America's Health Insurance Plans, the insurance industry's largest trade association, sent a letter Wednesday saying that while it appreciated several of the proposed changes, the changes to Medicaid "could result in unnecessary disruptions in the coverage and care beneficiaries depend on."[email-download download_id="68024″ contact_form_id="69810″]
FactCheck.org and Kaiser Family Foundation offer the bare bones review of all aspects of the AHCA bill. Kaiser Family Foundation goes the extra step by offering an interactive comparison tool for all the healthcare proposals.
Highlights from FactCheck.org:
What happens to the expansion of Medicaid? It will be phased out.

No new enrollment can occur under this Medicaid expansion after Dec. 31, 2019. States that have yet to opt in to the expansion by that date also will not be able to do so afterward.
The bill doesn't eliminate the Medicaid expansion coverage for those who are enrolled prior to 2020. But if they have a break in coverage for more than one month after Dec. 31, 2019, they won't be able to re-enroll (unless a state wanted to cover the cost itself).

Is there a requirement to have insurance or pay a tax? No.
Are there subsidies to help individuals buy insurance?

There are two forms of financial assistance under the ACA: premium tax credits (which would change under the GOP plan) and cost-sharing to lower out-of-pocket costs (which would be eliminated).

Will young adults under the age of 26 still be able to remain on their parents' plans? Yes. The bill does not affect this provision of the ACA.
The new healthcare bill offers significant changes in an ever-changing healthcare landscape.  BHM clients operate in many sectors, so who better to understand the AHCA impact on providers and payers. Click HERE to learn more about how BHM can help you build success through the next phase of healthcare.[/fusion_builder_column][/fusion_builder_row][/fusion_builder_container]