---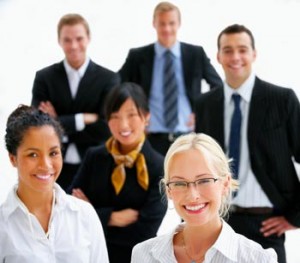 Health reform puts healthcare organizations at more financial risk than ever for care costs and quality, both inside and outside their workplace. But it doesn't change the fundamental fact that physicians, even employed physicians, remain the final arbiters of what care actually is provided. CMO responsibilities evolve with need and business acumen grows as a vital need.
The role of the chief medical officer increasingly requires a good grounding in both clinical and business skills. "To be able to work together and collaborate, CMOs and CNOs need some business background just as CFOs and CEOs need some understanding of clinical processes and quality," says Thomas C. Dolan, president and CEO of the American College of Healthcare Executives.
CMO responsibilities
The following data is gathered from the Advisory Board's report, "What does the CMO role look like today?".
Ninety-six percent of health systems have a physician executive.
Clinical expertise and personal relationships with fellow physicians are the two skills CMOs are most confident in when entering into the CMO role.
Ninety-five percent of the CMOs said they were confident they'll hit annual goals.
Organizations spend more than $100,000 per year on physician leadership development, targeting the up-and-coming physicians.
A large portion — 86 percent — of the CMOs surveyed in the Advisory Board's 2012 survey reported wanting to offload responsibilities to other leaders, most likely medical staff tasks. CMOs that are most successful focus on their top priorities, according to the report.
The most time-consuming responsibilities for CMOs today are:

Patient safety and quality improvement
Medical staff affairs
Physician engagement

When thinking strategically, CMOs project their top priorities in three years will be:

Patient safety and quality improvement
Executive leadership such as corporate strategic planning
Identifying and developing future physician leaders

Most CMOs are relatively new to their systems; 47 percent have spent just one to two years at the system. Twelve percent have been in the CMO role at their system for three to four years and 16 percent have been CMOs at their system for five to six years. Twenty percent of the CMOs surveyed were in their role for seven or more years.
Forty-eight percent of the CMOs who no longer practice medicine said their role is largely administrative; 11 percent of CMOs who continue to practice medicine with more than 20 percent of their time said the same.
The skills CMOs think are most critical for success include:

Ability to influence others
Communication
Change management

Preparing for the next medical director transition, what is the current thinking on CMO Responsibilities. Also, consider BHM during the work overflow times and during personnel changes. BHM delivers seamless transition support and day-to-day work management options. Click HERE and discuss how BHM's review network can go to work for your organization.