---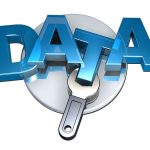 The largest health plans share more things in common than you might imagine. Striving for the high quality patient care comes to mind. How about striving for process efficiency? Absolutely. Integrating continuous improvements move these organizations ahead of the rest. Links for each organization's 2016 Annual Report is included below for further exploration.
Based on data from April of 2017, here is a rundown of the top five largest health insurance payers in the US.
5 Largest Health Plans
UNITED HEALTH GROUP
2016 Net Revenues: $184.8B
Subscribers: 70 million
YTD NYSE: +3.62
Rev Growth (3 yr avg): +14.7
2016 Q4 UHG Fact Book
https://www.uhc.com/content/dam/uhcdotcom/en/AboutUs/PDF/Q4-2016-Fact-Book.pdf
UnitedHealth Group was the top ranking company in the insurance and managed care sector on Fortune's 2016 "World's Most Admired Companies" list. This is the sixth straight year UnitedHealth Group ranked No. 1 overall in its sector and the seventh year in a row the company has been rated No. 1 in its sector for innovation.
ANTHEM (FORMERLY WELLPOINT-ANTHEM)
2016 Net Revenues: $89.1 B
Subscribers: 39.9 million
YTD NYSE: +16.46
Rev Growth (3 yr avg): +6.1
Anthem Reports Fourth Quarter and Full Year 2016 Results
http://www.businesswire.com/news/home/20170201005267/en/
"Our fourth quarter 2016 core earnings and financial metrics tracked well versus our expectations," said Joseph Swedish, president and CEO in a recent statement. "We are well positioned for a successful 2017, building off of improved business momentum in the second half of 2016."
AETNA
2016 Net Revenues: $63.1B
Subscribers: 23.1 million
YTD NYSE: + 4.44
Rev Growth (3 yr avg): +10.1
Aetna 2016 Annual Report
http://phx.corporate-ir.net/External.File?item=UGFyZW50SUQ9NjYwODM4fENoaWxkSUQ9MzY3NTI3fFR5cGU9MQ==&t=1
Successfully advancing strategy to help transform the healthcare system from volume-based payment models to ones that reward the quality and value provided.
6 of the top 10 largest health plans entrust BHM for behavioral health peer reviews.
Ranked by, total number of members in the first quarter of 2016.
HUMANA
2016 Net Revenues: $54.3B
Subscribers: 14.2 million
YTD NYSE: +4.35
Rev Growth (3 yr avg): +9.6
Humana 2016 Annual Report
http://phx.corporate-ir.net/External.File?item=UGFyZW50SUQ9NjYyNzA3fENoaWxkSUQ9MzY5ODQxfFR5cGU9MQ==&t=1
Distinct progress in Humana's trend-bending activities in reducing the cost of care without sacrificing quality.
CIGNA
2016 Net Revenues: $39.7B
Subscribers: 15 million
YTD NYSE: +13.63
Rev Growth (3 yr avg): +7.0
Cigna 2016 Annual Report
https://www.cigna.com/assets/docs/annual-reports-and-proxy-statements/cigna-2016-annual-report.pdf
Cigna's 2016 full-year consolidated revenues increased by 5 percent to $39.7 billion. They delivered shareholders' net income for 2016 of $1.9 billion or $7.19 per share and adjusted income from operations of $2.1 billion or $8.10 per share.
Becoming one of the largest health plans does not magically occur over night. Click HERE and discuss how BHM can positively impact your organization's metrics.